Home

/

Congratulations Class of 2023
Congratulations Class of 2023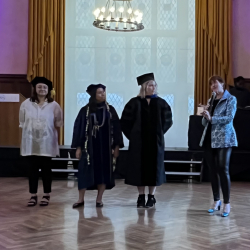 The 2023 doctoral hooding ceremony was held at UCLA's Royce Hall on Wednesday June 15. More than 500 graduates from 73 doctoral programs were hooded. Following the ceremony, faculty, students, and staff of the Cotsen Institute celebrated their graduates at the Kerckhoff Hall Charles E. Young Grand Salon and Patio, together with families and friends.
Dr. Camille Reiko Acosta graduated with a thesis entitled Migration and Burial in Classical Athens. Professor John Papadopoulos of the Department of Classics chaired her dissertation committee. Acosta will join the faculty of the Department of Art History at the University of California, Irvine, as assistant professor.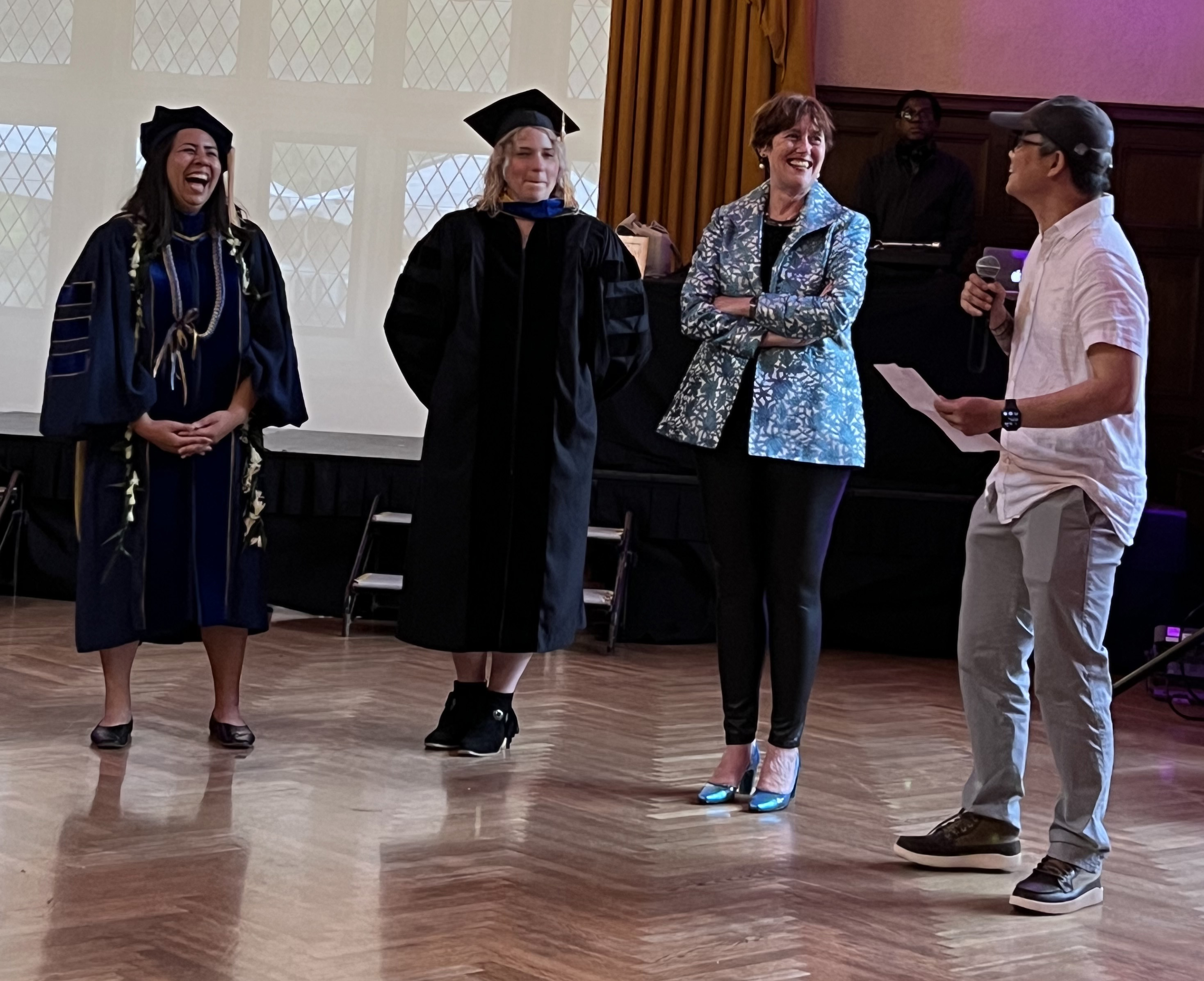 Dr. Robyn Sophia Price graduated with a thesis entitled Sensing the Fundamentals: An Examination of Scent as Integral to Ancient Egyptian Society. Professors Willeke Wendrich and Kathlyn M. Cooney, both at the Department of Near Eastern Languages and Cultures, chaired her dissertation committee. Price is now the postdoctoral fellow in the Joukowsky Institute for Archaeology and the Ancient World at Brown University.
The Cotsen Institute also celebrated affiliated student, Dr. Madeleine Amee Yakal with a thesis entitled Spanish Colonialism in Bikol, Philippines: Localizing Devotion to Our Lady of Penafrancia. Professor Stephen Acabado, at the Department of Anthropology, chaired her dissertation committee. Yakal is now the Luce Southeast Asia Community Engagement Postdoctoral Scholar at UCLA.
Willeke Wendrich, director of the Cotsen Institute, and Stephen Acabado, chair of the Archaeology Program, extended their congratulations to the new graduates and their families. 
For more information, or to find out how to support our research and education in archaeology and conservation, please contact Michelle Jacobson at mjacobson@ioa.ucla.edu.
Published on
July 13, 2023
.