Home

/

2021 End of Year Celebration
2021 End of Year Celebration
"What game-changers you all will be…"
On Friday June 11, 2021, in a virtual celebration of their persistence and exceptional work, the Cotsen Institute paid tribute to four students who recently completed their doctoral degrees. The event was kicked off with a recorded video greeting from Director Willeke Wendrich noting that this group graduated in the 50th year of the archaeology program. Drs. Brandon Braun, Karime Castillo, Adam DiBattista, and Gazmend Elezi were joined by colleagues, family, and friends from the UK, Mexico, Washington DC, Yellowstone National Park, and more. Each student expressed appreciation for all the support from their families throughout their graduate careers and to the new families and community they built during their time at the Cotsen. The students also shared news of the post-doctoral positions and jobs they have already secured.

Brandon Braun
Title of Dissertation: Commemorating Classical Battles: A Landscape Biography Approach to Marathon, Leuktra, and Chaironeia
Braun's dissertation explores how Classical Greek battles were commemorated in monuments on the battlefields themselves, as well as in sanctuaries and city spaces, through three case studies—Marathon, Leuktra, and Chaironeia. He uses archaeological remains, ancient literary sources, and inscriptions to break down the processes of celebrating victories and curating memories into stages from the original battle to rediscovering ancient monuments today.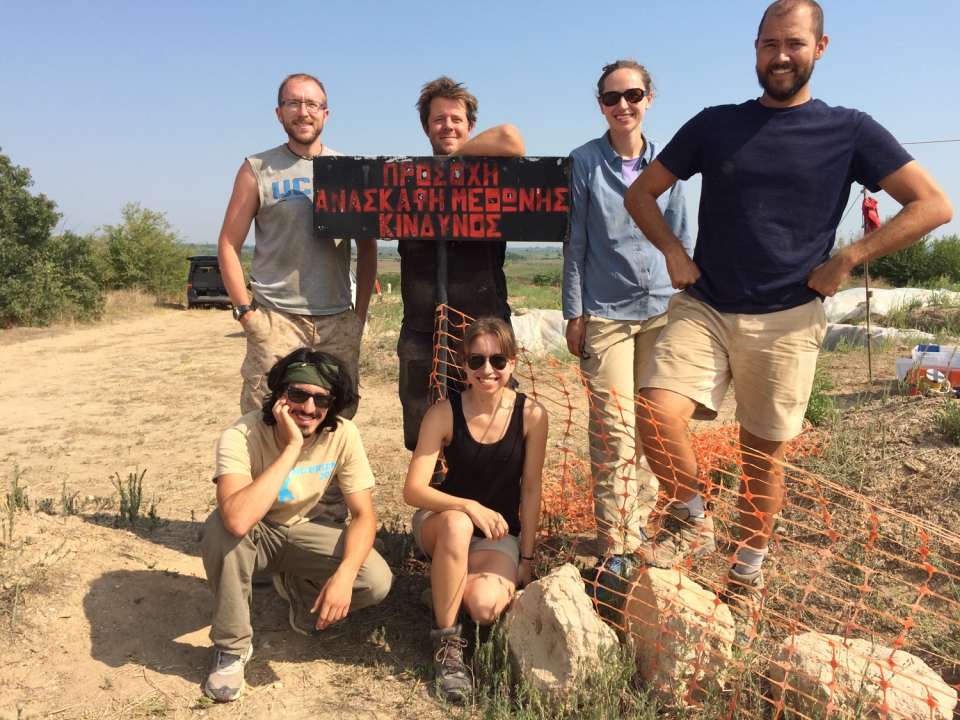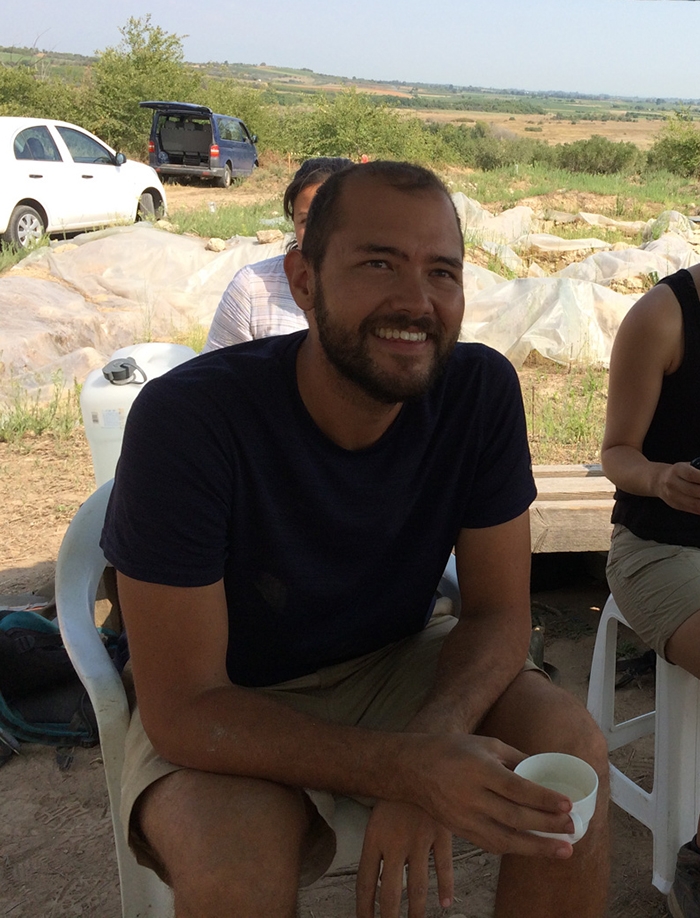 Karime Castillo Cárdenas
Title of Dissertation: Glass Production in Colonial Mexico: Technology Transfer, Adoption, and Adaptation
From analyzing archaeological evidence of colonial glassmakers establishing the craft to conducting ethnographic observations on traditional glassblowing workshops in Mexico, Castillo Cárdenas determined how these artisans adapted Spanish glass technology and processes to incorporate indigenous ecological knowledge in order to develop the practice in the New World.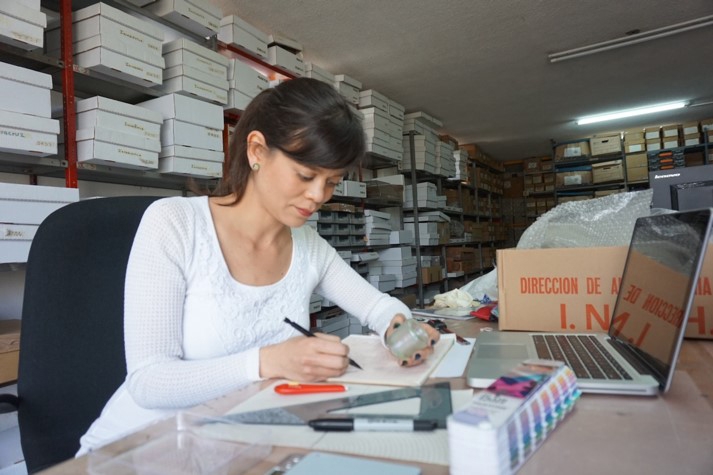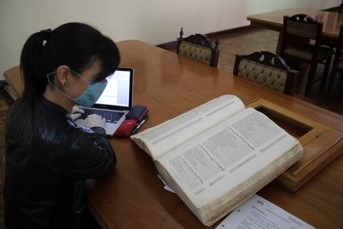 Adam DiBattista
Title of Dissertation: Transformations of Animal Materials in Early Greece
From the 11th to the 7th centuries BCE, worked animal objects (i.e. bone, antler, ivory, and other animal materials) transitioned from sporadically being used as grave goods to hundreds such objects being found as dedications in major sanctuaries across the Greek world. DiBattista's research examined this transition and the larger patterns of production including long-distance trade operations, the impact on elephant populations, and links between the types of objects and the sanctuary where they were discovered.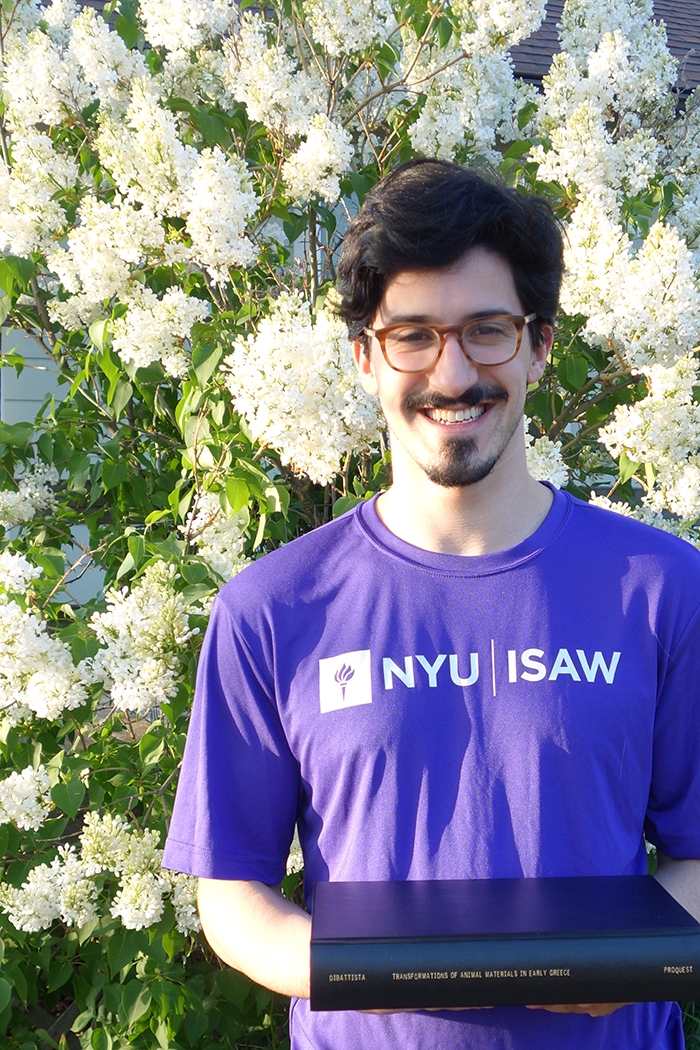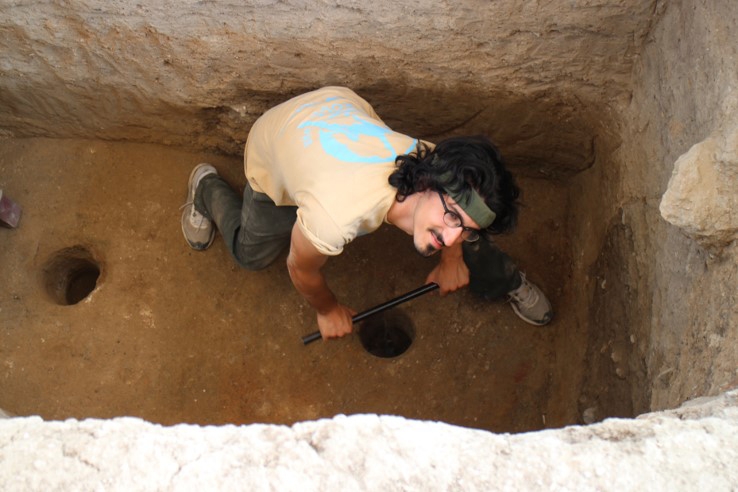 Gazmend Elezi
Title of Dissertation: Sociocultural Dimensions of Production, Use, and Circulation of Late Neolithic Pottery from Southern Balkans
Elezi focuses on the dynamic interactions between humans and pottery in his dissertation on Late Neolithic pottery from the southern Balkans. In his research, he examines the relationships between these vessels and contacts within and among sites and regions, and how potters are at the center of communication channels as pottery moves from one social practice to another.