Home

/

Announcing a New Distribution Partnership for the Cotsen Institute of Archaeology Press
Announcing a New Distribution Partnership for the Cotsen Institute of Archaeology Press
August 7, 2018
We are very pleased to announce that ISD, which is owned and operated by Ian Stevens, is our new distributor for the Cotsen Institute of Archaeology Press books. They have years of experience with scholarly and specialist books in the subjects of archaeology, classics, anthropology, art history, architecture, the ancient Near East, Middle Eastern and Islamic studies, Jewish studies, Ancient Egypt, African studies, Asian and Pacific studies, and the ancient Americas.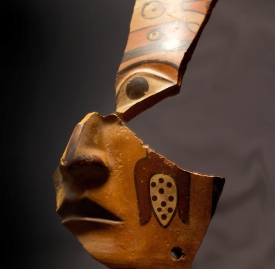 In other words—everything we publish! You may have seen the ISD book stand at many academic conferences, and they always have intriguing and important titles to browse. We'll be in great company; ISD also distributes the AIA, ARCE, and Kelsey Museum of Archaeology lists, as well as many leading publishers from Europe and beyond. We are currently making the transition, shipping our inventory into their warehouse in Connecticut, and our list is already up on their website at www.isdistribution.com.
ISD has very strong European and worldwide distribution with the University of Exeter Press in the U.K. and also supports various formats and venues for bookselling. Director Ian Stevens' attitude is "We want to get as many books in as many hands as possible," and that of course aligns perfectly with our goals. While the CIoA Press moves toward digital Open Access, an initiative we fully support (when we can achieve full support in order to do this!), there is still a very vital market for print books—scholars and researchers are not ready to relinquish their hardbound and paperback editions just yet, and maybe never will. These can coexist alongside free, downloadable pdfs that we feature on eScholarship, as well as the Kindle eBooks on Amazon.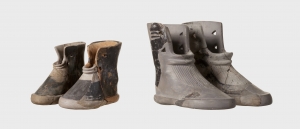 To celebrate our new partnership, and to welcome our new students and old friends back to school, we'll hold a book sale with special discounts in late September, so look for announcements on our listservs and around campus. We have a very exciting new book about Andean iconography just about to come out, Images in Action: The Southern Andean Iconographic Series, edited by William H. Isbell et al, which will be followed later on in the year by the groundbreaking Early Athens: Settlements and Cemeteries in the Submycenaean, Geometric, and Archaic Periods, by Eirini M. Dimitriadou. This book contains maps of every area of ancient Athens with color-keyed locations of wells, burials, architectural features, and other significant elements, and a gazetteer of sites.