Home

/

Event:

Author Spotlight: Archaeology Outside the Box
Event:

Author Spotlight: Archaeology Outside the Box
Event Details
The newest publication from the Cotsen Institute of Archaeology Press, Archaeology Outside the Box, intends to make contemporary archaeology germane to the general public as well as researchers in other disciplines. In thirty-one richly illustrated chapters, a variety of projects is presented by an international group of archaeologists, anthropologists, architects, and artists. These aim to broaden the applicability of archaeology by reflecting on archaeological remains in novel ways or addressing contemporary concerns with archaeological theory and research methods. Demonstrating the fascinating and pertinent nature of archaeology, the authors go far beyond its definition as a discipline that unearths obiects of ancient material culture.
June 1, 2023
In-person at the Luskin Conference Center
6pm Lecture
7pm Reception
Online (Zoom)
6pm Lecture
Email mjacobson@ioa.ucla.edu to RSVP for the in-person lecture and reception by May 25 (required) or register for Zoom here.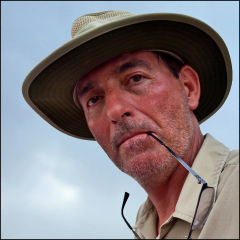 Hans Barnard has both an MD, and a PhD in archaeology from Leiden University in the Netherlands. Since 1990 he has participated in archaeological field projects throughout the world. He has published more than a hundred articles and book chapters, as well as several books, among which are the edited volumes The Archaeology of Mobility: Old World and New World Nomadism, with Willeke Wendrich; The History of the Peoples of the Eastern Desert, with Kim Duistermaat; and most recently, Archaeology Outside the Box, all published by the Cotsen Institute of Archaeology Press.