Home

/

CANCELLED PIZZA TALK: Hostile Terrain 94: A Global Exhibition on Migrant Death
Event:

CANCELLED PIZZA TALK: Hostile Terrain 94: A Global Exhibition on Migrant Death
Event Details
Due to the evolving public health situation surrounding COVID-19 this event has been cancelled. The well-being of our Cotsen community and all attendees at our events is of the highest importance to us.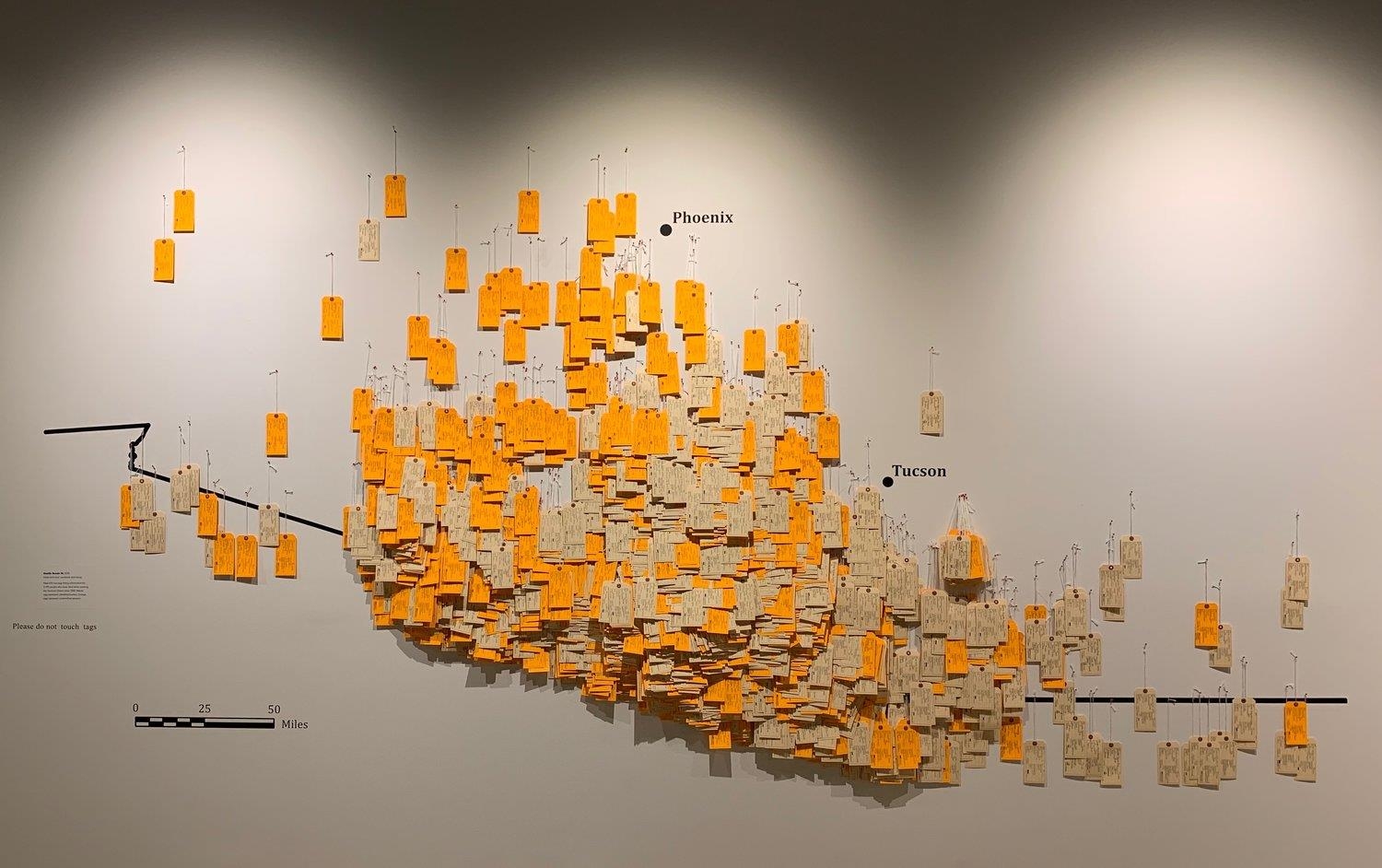 SPEAKERS:
Dr. Jason De León
Professor
UCLA Department of Anthropology
Austin Shipman
Program Manager for the Undocumented Migration Project
Gabe Canter and Nicole Smith
Exhibition Coordinators for Hostile Terrain 94
ABSTRACT:
 In 1994 the U.S. Border Patrol launched the immigration enforcement strategy known as "Prevention Through Deterrence." This was a policy designed to discourage undocumented migrants from attempting to cross the border near urban ports-of-entry. With traditional crossing points closed off, it was expected that people would attempt to cross the border in more remote and depopulated regions where the natural environment would act as a deterrent to movement. It was anticipated that the difficulties people experienced while hiking dozens of miles across what the Border Patrol deemed the "hostile terrain" of places like the Sonoran Desert of Arizona would discourage migrants from attempting the journey. This strategy failed to deter border crossers. Instead, more than six million people have attempted to migrate through the Sonoran desert of Southern Arizona since 2000 and at least 3,199 people have died enroute. In the fall of 2020, the pop-up installation "Hostile Terrain 94" (HT94), designed by the Undocumented Migration Project, will be realized simultaneously in 150 locations around the globe. These installations are 25 foot long maps of the Arizona/Mexico border with ~3200 hand written toe tags representing the recovered bodies of people who have died between 2000 and 2020. In this talk we outline the development of this global exhibition, highlight our model for public facing anthropological work, and discuss the political and cultural implications of trying to visualize this type of archaeological and forensic data for a global audience.