Home

/

Event:

The conservation and restoration of the church of Kuñotambo by its community
Event:

The conservation and restoration of the church of Kuñotambo by its community
Event Details
Claudio Cancino
Architect, Architectural Conservator | MBA | MS 
Senior Project Specialist, Building and Sites department, Getty Conservation Institute
The community of Kuñotambo, a small village near Cusco, Peru has been a crucial and significant stakeholder for the conservation of its church of Santiago Apóstol. Thanks to them, their church was seismically retrofitted and is now maintained as a case study for similar sites in the region.
The church is one of the four case studies of the Seismic Retrofitting Project, a collaborative project between the Getty Conservation Institute and the Ministry of Culture of Peru. The SRP aims to design, test and model seismic retrofitting techniques suitable to earthen buildings using low-tech materials and local expertise.
The construction documents for the seismic retrofitting of the church were developed by the GCI and the Ministry of Culture of Cusco; where the SRP designed retrofitting techniques were implemented. The construction phase started in 2016 and the church was inaugurated in 2019.
This contribution will explain the importance of the involvement of local communities for the conservation and maintenance of their heritage.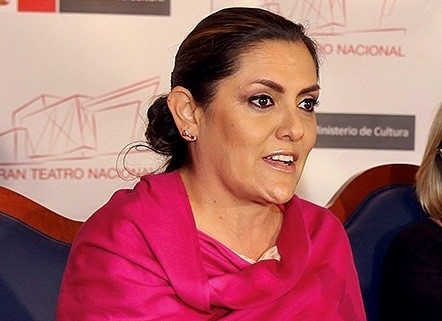 Claudia Cancino is a licensed architect from Peru and manages the Getty Conservation Institute Earthen Architecture Initiative which has three components: The Seismic Retrofitting Project in Peru, the Earthen Architecture Course in Al-Ain, Abu Dhabi and the Terra 2021 Congress in Santa Fe, New Mexico. She also manages the Retrofitting and Repair Component of the Bagan Conservation Project. She earned a certificate in conservation at ICCROM in Rome, followed by graduate diploma in business administration at ESAN in Lima. She practiced preservation architecture and has taught Earthen Conservation at several universities. She earned a Master of Science in Historic Preservation and an advanced certificate in conservation from the University of Pennsylvania.