Home

/

Conservation of In-Situ and Post-Excavation Glass
Event:

Conservation of In-Situ and Post-Excavation Glass
Event Details
Stephen Koob
Chief Conservator Emeritus of The Corning Museum of Glass
Friday March 12th, 11:00am - 12:00pm (PT)
Archaeological glass encompasses glass that has been buried, either in the ground or in fresh or salt water. In some cases glass was intentionally buried as grave gifts and can be found in archaeological cemeteries or tombs. Most glasses in museum and private collections do not haveprovenancesand their place of manufacture or origin is unknown, or only known by comparison with actual excavated sources. Archaeological glasses can be preserved in many various states. In some cases the glass has not changed at all, or very little since manufacture, in other cases the glass may be heavily deteriorated and extremely fragile. Archaeologists, excavation personnel, volunteers and conservators who will be responsible for handling glass should be familiar with the proper procedures, materials and techniques that are used in the lifting, handling, packing, transportation and storage of glass vessels and fragments.Severely deteriorated or "weathered" layers on archaeological glasses are extremely sensitive to touch, and should be handled as little as possible.In general, excavated archaeological glasses should be kept dry if found dry;wet, if found wet (underwater retrieval);or damp, if found damp;until careful examination is possible and time is available for treatment.Safe retrieval is a priority.Treatment can involve simple cleaning, or not; consolidation of fragile or lifting surfaces, andpossiblereassemblyusing the adhesive Paraloid B-72. The eventual disposition of an object, or group of objects, should be considered before any intervention is carried outwhether the object is to be housed in storage, studied, published, or placed on display. Assembled objects also often require a significantly larger storage space (shelving or cabinets) than individual fragments, which can be bagged or placed in drawers. Restoration beyond this is rarely done in the field,but may be done in a museum.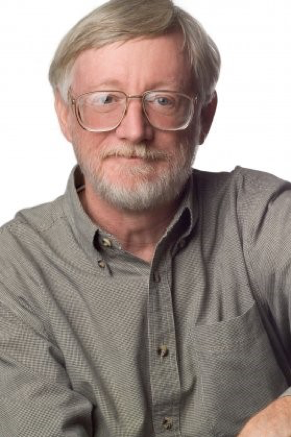 Stephen Koob is Chief Conservator Emeritus of The Corning Museum of Glass, having recently retired from the Museum. 
Koob holds an MA in Classical Archaeology from Indiana University, and a B.Sc. in Archaeological Conservation and Materials Science from the Institute of Archaeology, University of London. Before joining the Corning Museum staff in 1998, Koob worked for 11 years as conservator, specializing in ceramics and glass, at the Freer Gallery of Art and Arthur M. Sackler Gallery, Smithsonian Institution. 
A member of numerous professional organizations, including the Archaeological Institute of America, Koob is also a Fellow of the International Institute of Conservation and the American Institute for Conservation. He recently replaced Dr. Robert Brill as Chairman of Technical Committee 17, which studies the Archaeometry and Conservation of Glass, as part of the International Commission on Glass. He is the author of the book, Conservation and Care of Glass Objects (2006). He is an expert in dealing with "crizzling," a condition that affects unstable glass. 
In 2014 Koob received the Sheldon and Caroline Keck Award from the American Institute for Conservation of Historic and Artistic Works (AIC). The award is given to an individual who has "a sustained record of excellence in the education and training of conservation professionals." For decades he has devoted time to training conservation interns at The Corning Museum of Glass, and he has taught conservation courses around the world. [https://blog.cmog.org/2014/07/30/conservator-stephen-koob-wins-award-for-dedication-to-training-and-mentoring/]. He has worked, taught and supervised on numerous archaeological sites, including the Agora in Athens, Gordion, Turkey, and Samothrace, Greece.