Home

/

Conservation of the Stone Monuments of Petra: An Ongoing Research Project of the Faculty of Archaeology and Anthropology at Yarmouk University
Event:

Conservation of the Stone Monuments of Petra: An Ongoing Research Project of the Faculty of Archaeology and Anthropology at Yarmouk University
Event Details
Dr. Ziad Al-Saad
PhD, Professor of cultural heritage conservation and management at the Faculty of Archaeology and Anthropology Yarmouk University
Friday October 30th, 11:00am - 12:00pm (PT)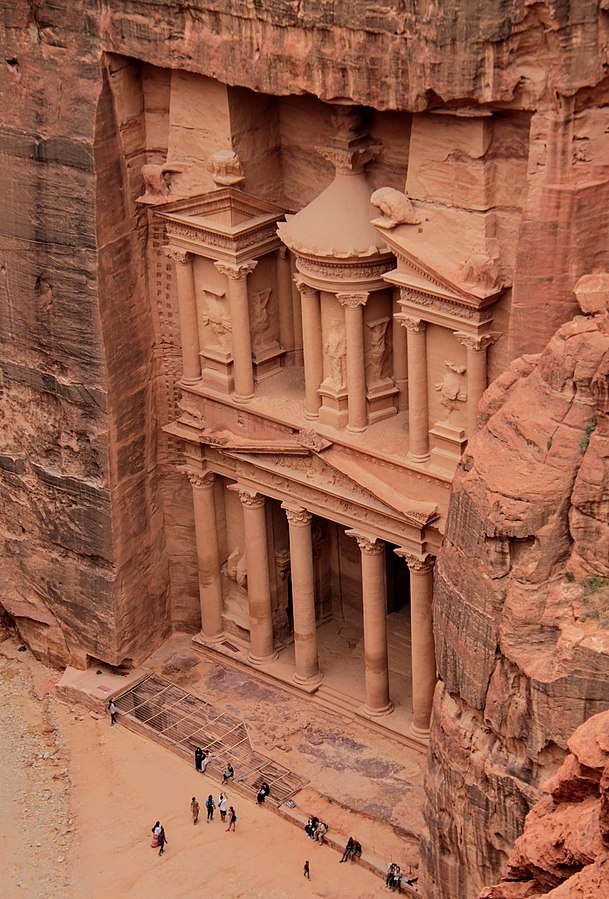 Petra has been classified as being of World Heritage standards and is included on the world heritage list.The entire site of Petra, with its 2000 listed rock-carved monuments of outstanding cultural and historical importance, is in real danger. Over the last decade the process of deterioration of the Petra monuments has dramatically increased. The destruction of the monuments is induced by a combination of natural and human factors. Weathering and erosion caused by environmental agents have caused a lot of severe damage to the monuments. The impact of weathering and eroding factors on the monumentshave been exacerbated by natural faults in the rock; infiltration of water and growth of plants in rock fissures. In addition to natural damage, cultural and socio-economic factors represent a principle threat to the integrity of the site. It is quite obvious that the monuments of Petra need an urgent care. If the deterioration processes are allowed to continue, this irreplaceable heritage will disappear and tourism, which centers on these monuments, will diminish. It is of no doubt that the conservation and preservation of Petra monuments is a very challenging and difficult task. The complexity of the situation is apparent and the efforts needed are tremendous. Different types of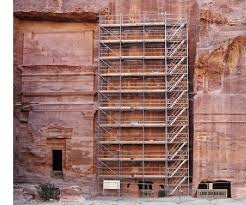 preventive and remedialmeasures are needed to be adopted and executed in order to control the fast growing threats faced by the monuments. Although preventive measures to arrest the principal causes of weathering by adopting certain actions such as repairing the ancient Nabateans hydrological system, certain remedialsteps seem to be inevitable. The fragile monuments are in bad need for consolidation to be able to resist the threat of the natural weathering. This task is the main aim of a research project that has been conducted by the Faculty of Archaeology and Anthropology at Yarmouk University in cooperation with the Bavarian State Conservation Laboratories.
Prof. Ziad Al-Saad, Professor of cultural heritage conservation and management at the Faculty of Archaeology and Anthropology Yarmouk University; Obtained Ph.D. in conservation and archaeometry from University of London in 1992. He served as Chair of Department of Archaeology in the period 1994-1999 then became the Director of the Insitutue of Archaeology and Anthropology at Yarmouk University which he managed to transform into a full-fledged faculty in 1999 and became its first Dean for two terms until 2007. He then moved to the newly established German-Jordanian University as Vice President for Academic affairs for two years and led the university strategic planning and quality assurance programs for two years. In 2010 he returned to Yarmouk University as Vice President for Research and International Affairs. He was then appointed by the Cabinet as Director General of the Department of Antiquities of Jordan until the end of 2011 when he returned to Yarmouk University.
Prof. Al-Saad's research interest generally is in the areas of conservation and scientific analysis of archaeological materials with a particular interest in the conservation and stabilization of archaeological finds especially metallic artifacts and stone monuments. Has been actively involved in the preservation and conservation of spectacular stone-carved monuments of the Nabatean city of Petra.