Home

/

Cotsen Alumna Debby Sneed Awarded Ben Cullen Prize by Antiquity
Cotsen Alumna Debby Sneed Awarded Ben Cullen Prize by Antiquity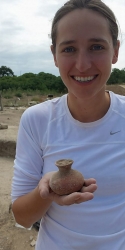 Debby Sneed, 2018 graduate of the Cotsen Institute, has been awarded the Ben Cullen Prize of 2021 for her article published in Antiquity, a highly-respected peer-reviewed journal of archaeology founded in 1927. The annual prize is awarded for outstanding work in the field of archaeology and is chosen by the editorial board from all articles published in the journal during the year.
Sneed was recognized for her article"The Architecture of Access: Ramps at Ancient Greek Healing Sanctuaries." Informed by disability studies, this article analyzes the architecture of public spaces and facilities, alongside epigraphic, iconographic, and literary evidence, to argue that the ancient Greeks sought to ensure the accessibility of healing sanctuaries. "Even without a framework of civil rights as we understand them today, the builders of these sites made architectural choices that enabled individuals with impaired mobility to access these spaces," Sneed states.
The prize money will go toward funding a research trip to Athens in 2022, where Sneed will be working on her book on physical disability in ancient Greece. She will be on a fellowship at the American School of Classical Studies at Athens for much of 2022 while working on the book, which questions whether ancient Greece was an ableist and a disablist society, and how we can understand the situation of physical disability in ancient Greece without imposing our modern ideas about disability onto the ancient evidence, she explained.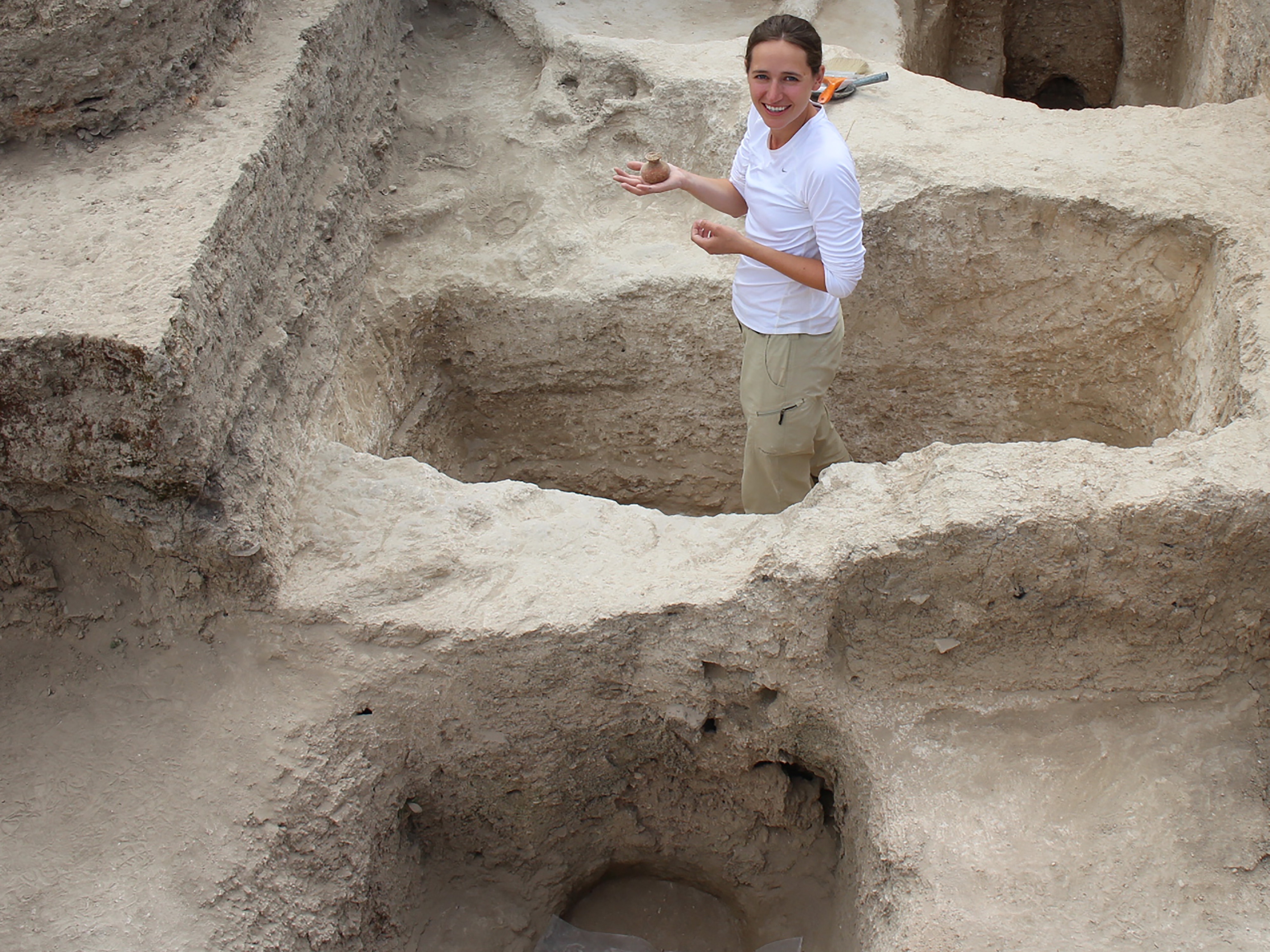 She also has an article coming out this year in Hesperia, the journal of the American School of Classical Studies at Athens, about disability and infanticide in ancient Greece. In addition, she has co-authored an article under review about how to make archaeological fieldwork accessible to people with disabilities and is currently co-writing an article for Archaeopress on why studying disability in the past matters.
"I'm also working on an article on a sixth century BCE pottery kiln from ancient Methone, which we excavated as part of the Ancient Methone Archaeological Project, directed by UCLA Profs. John Papadopoulos and Sarah Morris," she added. "I have so benefitted from working with Sarah and John, as well as the other members of my committee," she continued. "Sarah and John have such a wealth of knowledge and experience in the field, and they pushed me to incorporate perspectives that I otherwise may have overlooked. More importantly, perhaps, they have supported and encouraged me throughout my studies, and they continue to do so today."
She noted that "my training at the Cotsen Institute was formative of the kind of scholar I have become and want to be. Working in the Cotsen Institute meant not just being allowed, but being actively encouraged, to do interdisciplinary research. What is more, by constantly being surrounded by people who study other cultures and societies, I was exposed to so many different perspectives on humanity and ways of being in the world, that it has allowed me to expand my understanding of the ancient Greek world by understanding what makes it different and considering why."
Since receiving her PhD, Sneed was an adjunct professor in art history at Loyola Marymount University for one semester; worked as a clinical research coordinator for a health tech company; and joined a cultural resources management firm. She has been a lecturer in the Classics department at California State University Long Beach since January 2020.
In her congratulations to Sneed, Prof. Morris noted that the first inaugural winner of the Ben Cullen Prize was John Steinberg, 1997 UCLA PhD in Anthropology, who Morris describes as the "ploughzone hero of field archaeology for many of us."
To learn how to support our research and education in archaeology and conservation, or for more information, please contact Michelle Jacobson at mjacobson@ioa.ucla.edu.
Published on
June 22, 2021
.