Home

/

Cotsen Alumnus Jacob Bongers Publishes Research in Antiquity
Cotsen Alumnus Jacob Bongers Publishes Research in Antiquity
Jacob Bongers is the lead author of an article in the April 2022 issue of Antiquity. Bongers received his PhD from the Cotsen Institute of Archaeology in 2019 and is currently a senior research associate at the Sainsbury Research Unit in the University of East Anglia (Norwich, UK). His article is titled "Assembling the Dead: Human Vertebrae-on-Posts in the Chincha Valley, Peru" and has received considerable media attention, according to Bongers, who has been in contact with numerous international publications. The research for the article is derived from his dissertation. Antiquity is a leading academic journal in the field of archaeology and is published six times a year.
Read more coverage of the article at the links below: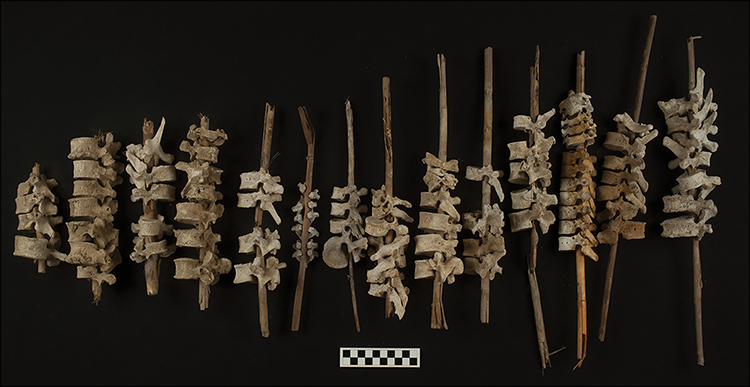 Figure 3 from the article: Examples of vertebrae-on-posts (scale in cm; photograph by C. O'Shea).
Published on
February 3, 2022
.