Home

/

The Early Cycladic Site at Skarkos on the Island of Ios
Event:

The Early Cycladic Site at Skarkos on the Island of Ios
Event Details
Marisa E. Marthari, Director Emerita Of Prehistoric & Classical Antiquities For The Cyclades And Samos
Saturday, October 17th, 10:00am PST
The site of Skarkos, the largest of all known Early Cycladic II sites, stands on a commanding hill overlooking a coastal plain and one of the largest sheltered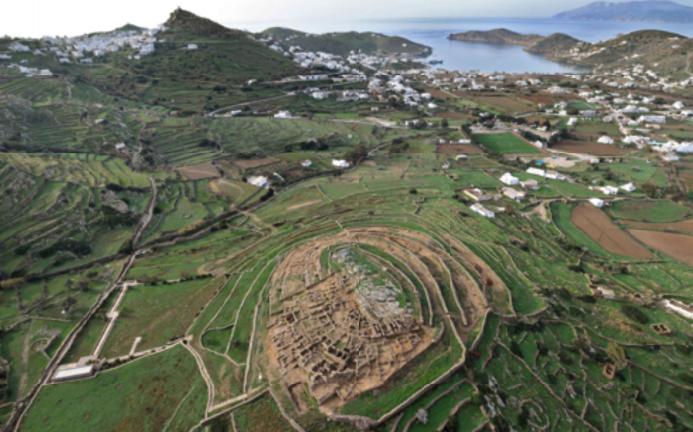 harbors in the Cyclades. The excavations conducted by the author brought to light a multiperiod prehistoric site and, most significantly, a settlement of the mid-third millennium BC. More than one-third of the settlement has been excavated over the last fifteen years. The walls of the buildings are preserved to a maximum height of four meters. This unique preservation provides a clear idea of the layout, architecture of settlements in the Cyclades during the peak of the Early Cycladic world. Skarkos has a well-organised plan, with wide streets and squares, two-storey rectangular buildings (at least 55 have been uncovered) and a complicated drainage system. The inhabitants developed agricultural, craft, and trading activities, and especially prominent were masons, marble-carvers (two early marble workshops were excavated), and potters. Skarkos has also produced evidence of seals and sealing, including a large number of clay sealimpressed objects marking ownership or personal identity.
Marisa Marthari is a graduate of the National and Kapodistrian University of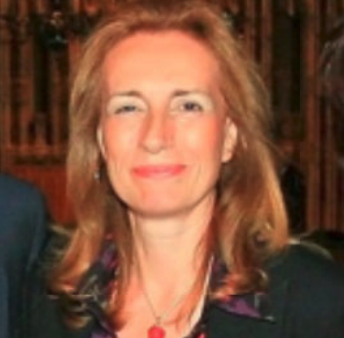 Athens (MA and PhD in Aegean Archaeology: "Akrotiri, Thera: The Pottery of the Volcanic Destruction Level." Dr. Marthari is Ephor of Antiquities (Emerita) of the Greek Archaeological Service, Director of the excavations at Skarkos on Ios, and Kastri on Syros. She was formerly Director of the Ephoreia of Prehistoric and Classical Antiquities for the Cyclades and Samos, where she conducted numerous excavations and museum exhibitions. Her presentation on Skarkos was the winner of 2008 Grand Prize for the European Union Europa Nostra Award.
This talk will be offered on Zoom. Please RSVP by clicking here to receive the link.