Home

/

Find Archaeology and Conservation Events on Our YouTube Channel
Find Archaeology and Conservation Events on Our YouTube Channel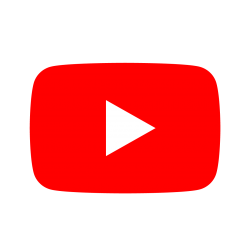 You might not know what you are missing if you do not know about the YouTube Channel of the Cotsen Institute. Here we offer access to selected Pizza Talks, Conservation Conversations, Public Lecture Series, and Teen Friends of Archaeology presentations, as well as the 4Liz Symposium, the Archaeology of Armenia Series, the lecture series in collaboration with the Stavros Niarchos Foundation Center for the Study of Hellenic Culture, and the Explore Your Universe event. Most events that took place during the 2020/2021 academic year are included.
Started in 2020, many have discovered the channel. The most popular posts so far have been "Chauvet Cave: Masterworks of the Paleolithic" that was viewed almost 12,000 times, followed by "The Enigmatic Tomb KV55" which had around 5,800 views. The channel can include more recordings, according to Deidre Brin, director of the Digital Archaeology Laboratory and Data Publication Director. "It would be great to expand the content to include additional submissions that are professional and related to the Cotsen Institute, archaeology, conservation, research, and more. If a member of the general public comes across one of our posts, they should find these easy to understand and readily identifiable as related to the fields of archaeology or conservation." She noted that people are constantly searching YouTube for information on subjects of interest and that archaeology is often a topic that sparks imagination and attention.
Subscribers to the channel of the Cotsen Institute get a notification when a new video is posted. The more subscribers, the higher the site will rank in search results, which helps spread the content. According to Brin, "we are currently adding and editing captions for the videos to help make them more accessible."
If you have a video you would like considered for our YouTube page or have questions, please contact the Cotsen Communications Group at mjacobson@ioa.ucla.edu.
Published on
November 10, 2021
.