Home

/

Georgi Kyorlenski Awarded Fulbright-Hays Research Fellowship
Georgi Kyorlenski Awarded Fulbright-Hays Research Fellowship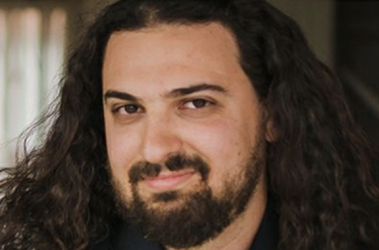 Georgi Kyorlenski, PhD Candidate at the Cotsen, is one of nine UCLA students to be awarded a Fulbright-Hays Doctoral Dissertation Research Abroad fellowship, which provides opportunities for doctoral candidates to comprehensively study the geography, history, culture, economy, politics, international relations and languages of a society or societies. The fellowships enable graduate students to conduct doctoral dissertation research in modern foreign languages and different areas of study during a six-to-12- month period in one or more countries. The program is sponsored by the U.S. Department of Education.
Kyorlenski's research explores the role of monumental construction projects in solidifying political legitimacy during times of conflict – through the lens of the Inca civil war in Peru. Kyorlenski points out that "nobody has written the history of the Inca civil war…. it is always thought that this was some minor event before the 'Big Thing' happened with the Spaniards arriving," when in reality this civil war paved the way for the Spanish "conquest."
No matter how it is constructed, either that "a band of intrepid explorers (the Spaniards numbered around 160) toppled a great empire," or alternatively that "this bunch of religious fundamentalists started a series of atrocities," the focus in the popular imagination is on the improbability of the event. "But in reality, the empire was deep in turmoil. So the Inca roads , which usually only Inca state officials could be on, were completely open and unguarded, and the Spanish could use them to travel faster" than before. A great deal of this turmoil was caused by the feud between two brothers, resulting in the civil war. Kyorlenski's field site, Kañarakay, was built during the war by one of the combatants, Huascar.
Until now, Kyorlenski has done historical research. With the fellowship, he will now be able to do field work at the site. He feels that the construction of this royal estate at an unusual location was a symbolic and preemptive gesture to the people in the south, whom he was trying to enlist. "It is also about constructing political legitimacy through links to other older seats of power," he continued.
Kyorlenski's proposal for the Fulbright-Hays fellowship was "to do an intensive survey in the area, and in particular on this site, with all of the architectural documentation," he explained. In the past, he has done preliminary work, doing historical research on written documents and building comparative examples. "Now I can hire a team to clear the site, walk the land, and I can do all the drawings." This funding will also enable him to obtain necessary permits from the Peruvian government.
At the Cotsen Institute, Kyorlenski is a member of the Architecture Working Group, which brings together doctoral students from across campus who are working on architectural history topics, and the Andean Working Group, which draws scholars from across Southern California to UCLA for meetings focused on current research in Andean archaeology, art history, anthropology, and history.
Published on
November 25, 2019
.