An Interview with the Cotsen Institute's Two Postdoctoral Scholars
Mauricio Hernandez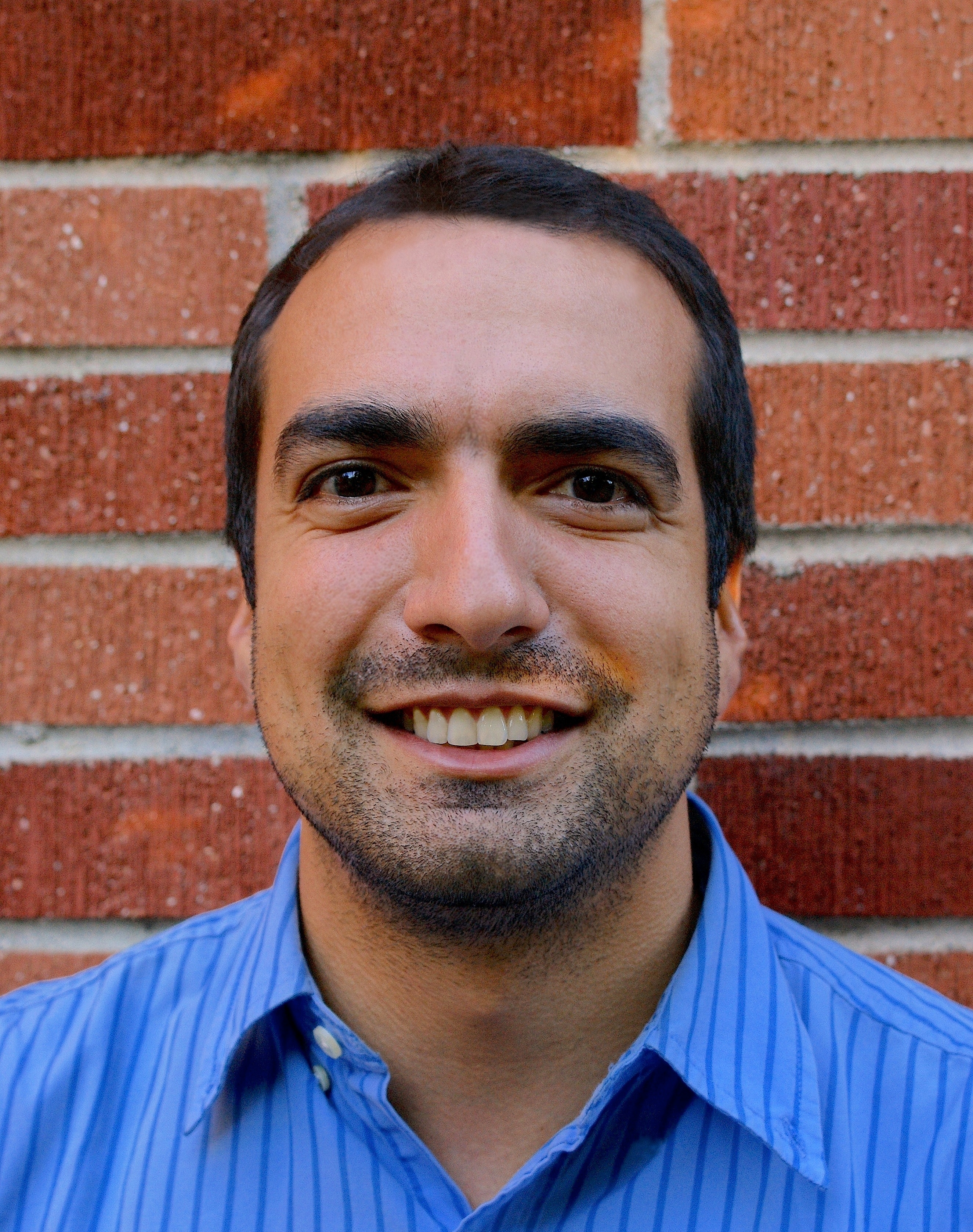 1.  Could you tell us a little bit about yourself and how your life led you to archaeology?
I've been on the move my whole life, for better or worse. I spent the first twelve years of my life in Cuba and Mexico, before my immediate family settled in South Florida. Before college, I had planned to become a physician, since there are three doctors in my family and I've always been drawn to human anatomy and disease. Late in my freshman year at the University of Florida, I signed up for a biological anthropology course and found myself reading the textbook for fun – realizing human evolution was a lot more interesting to me than microbiology. The following fall, I switched majors to anthropology, but decided to continue my pre-medical track, which required courses in the hard sciences. This made for a very diverse course that included North American archaeology, organic chemistry, ecology and cultural behavior, forensic anthropology, and biochemistry, among others. I discovered bioarchaeology in my last year of college, after a friend let me borrow a book called "The Archaeology of Disease", which taught me that I could use clinical knowledge of disease processes and physiological stress. After reading it from cover to cover in three days, I was completely sure of what I wanted to do with my life.
2. Could you tell us a bit about your research interests/PhD thesis? 
The simplest way to describe what I do is to say that I study ancient population health by studying their bones. To me, it is fascinating to think that within the last century, physicians in Europe and the U.S. realized that they could apply knowledge of nutrition, stress and disease obtained from clinical studies to identify health conditions in mummified and skeletonized remains, and then use this knowledge to answer unsolved questions about our past, such as where certain parasites originated, how they spread, or the earliest records of specific diseases.
My personal interests in the field involve applying these same techniques to answer wider questions about the history of human civilization, such as sociopolitical, ecological or subsistence shifts, with a focus in East Asia. To do this, I record data from skeletal measurements and from pathological markers on bone tissue from individuals buried at archaeological sites. I also employ biomechanical methods to quantify limb bone shape differences, which can be used to identify changes in routine activities in a region over time.
3. What are some things you look forward to accomplishing while here at the Cotsen?
First of all, I am delighted to have the opportunity to work at such a renowned research institute, hosting faculty with a wealth of field experience and interdisciplinary methods to studying past civilizations. Coming from a biological background, my biggest wish to be able to demonstrate to core and associated faculty and students how the bioarchaeological study of past human populations can serve as a useful research tool to further investigate archaeological cultures and better understand behavior and quality of life, so that more complete theories can be developed. Also, hope to discuss my project findings and interpretations with other institute researchers, so that my work could benefit from their thoughtful input.
4. Being that this is your first time living in Los Angeles, what are your impressions so far and what facet(s) of the city are you most excited to learn about?
After spending five years in a posh British town, Los Angeles was almost a culture shock to say the least – but not something I was unfamiliar to. I appreciate the openness of American culture and the sunny, warm weather was certainly welcomed. Also, after having lived in Mexico City for five years, it was good to taste the same food of my youth. Moreover, I actually like that West Los Angeles has hills and is also next to the ocean.
Traditionally, I think the biggest draw to Los Angeles is the entertainment industry and the beach culture. However, I am personally looking forward to discover the landscape and nature outside of the city. I haven't done any serious mountain biking in the five years I lived in Southeast England, which is very flat and I still own two mountain bikes. I hope to get good use out of them soon.
5. Finally, do you have any other messages you'd like to send to the students, the faculty, and/or the rest of the Cotsen community?
The main message I would like to convey to everyone at the Cotsen Institute is that the main reason I applied for this position was that I believe that input from this research community will improve the quality of my current and future projects. Furthermore, I hope to give back, and contribute via my training and passion for bioarchaeology, so that we can learn from one another and gain deeper insights into new theoretical or methodological approaches for studying pre-modern cultures around the world.
__________________________________________________
Alan Farahani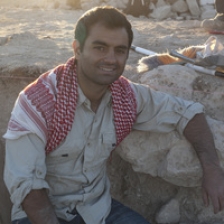 1. Since we didn't get do this last year, why don't you start by providing us a bit of your biography and what led you to archaeology?
My path to archaeology has been very non-linear.  When I was young I was seriously invested in becoming a paleontologist, then considered biology more broadly, but by the time of college I switched yet again and anticipated graduate work either in linguistics or cognitive science.  Yet I had always been taking classes in and reading about archaeology, and I decided, in the end, to pursue archaeology at the graduate level.  I realized that I could combine all of my eclectic (and still growing) interests in archaeology, and field and laboratory work only deepened my passion for the discipline.  Since then, I have never looked back!
2. Did your experiences from the first year provide any guidance to how you'll approach this year? What do you aim to accomplish?
Yes, my experiences from the first year have proven essential to my approach to this academic year.  Among them is a renewed, if not corporeal, appreciation of time management.  This year I hope to continue publishing the results of existing research projects, as well as pursue exciting new opportunities.  And of course, I continue to develop the paleoethnobotany laboratory.
3. Now that you've lived in Los Angeles for a year, what have you found most surprising or intriguing about the city? What would you recommend to a student (or fellow postdoc) who's new to the city?
Los Angeles is a diverse city, and although I had been told so in advance, I am continually amazed at the combination of peoples, neighborhoods, languages, cuisines, and ways of life.  My recommendation comes via an early neighbor here: "one key to happiness is not needing to drive a car to get to work".
4. Finally, any closing thoughts or messages to the Cotsen community as we enter a new academic year?
Thank you all for your unbridled enthusiasm and unflagging support -- the Cotsen is a very special place and because of everyone here it's been made to feel very much like home.