Home

/

An Interview with Student Affairs Officer Sumiji Takahashi
An Interview with Student Affairs Officer Sumiji Takahashi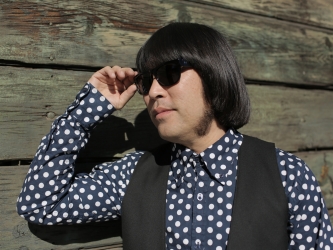 Current and potential graduate students can ask Sumiji Takahashi almost anything about the Interdepartmental Program in Archaeology (IDP) at the Cotsen Institute, for which he is the Student Affairs Officer. Or they could ask to see his etchings. Or to listen to his band's album for which he designed the cover art. Just do not ask him about dating (that would be radiocarbon dating, of course). In this interview, Takahashi discusses his current work at the IDP, his years at UCLA before joining the Cotsen Institute, his interests in art and music, and that annoying question about radiocarbon dating.
Roz Salzman: When does your involvement with the archaeology graduate students begin?
Sumiji Takahashi: Along with the department chair, I coordinate and manage the admissions process. I reply to people who are interested in the program and help them through the application steps. I also help organize the actual visits once a faculty committee has decided to invite prospective students to come to campus. We are looking at how candidates would fit into the program, as well as the suitability of the program for their needs. It goes both ways.
RS: What is usually involved in those visits?
ST: The visits include group and individual meetings with the chair and faculty to discuss the program and what the students are looking to get out of it, as well as a tour of the Cotsen Institute and UCLA campus. These visits are usually about three days, and I coordinate the flights and lodging, attendance of presentations and classes, etc.
RS: After students start the program, what do they talk to you about?
ST: Once we have a new cohort, I keep an eye on whether or not they meet their requirements and help to keep them on track, all of course in close coordination with the department chair. For second year students, who are probably ready to advance to candidacy and start work on their dissertations, I assist them in making sure they are on a timeline to accomplish this. I also help coordinate and manage the funds that the students are supposed to receive.
RS: Is the timeline the same for most students? Do they usually come to the graduate program at the Cotsen Institute with just an undergraduate degree?
ST: No, about 75% of the students already have their master's degrees. Some may earn their MA on the way to their PhD as part of their work at the Cotsen Institute. So the timeline for each will be different.
RS: So how have things changed since the campus has been closed due to Covid-19?
ST: It is actually pretty lonely. Ordinarily, I would get students who would drop by my office to talk about specific issues and ask questions, sometimes just in passing. Not just looking at course requirements, but what they need to do to get their degrees. I would help them with the bureaucratic process of getting their PhD committees formed. There is a variety of fellowships and other monetary awards by way of the institute or the university with which I can assist the students. I also work closely with Bronson Tran (our chief administrative officer) and Tanya Hrast (our fund manager). We obviously are all still in communication now, but it is online.
RS: What do you get asked about that you really cannot help with?
ST: For some reason, when anyone searches for "carbon dating" on the internet, my name and contact information here at the Cotsen Institute appears. I cannot quite figure out why that is. I also would not know where to start, but now when I get these questions from the public, I refer them to one of our associate researchers, Brian Damiata. He has been kind enough to accept these inquiries and point people in the right direction.
RS: When did you start at the Cotsen Institute, and where were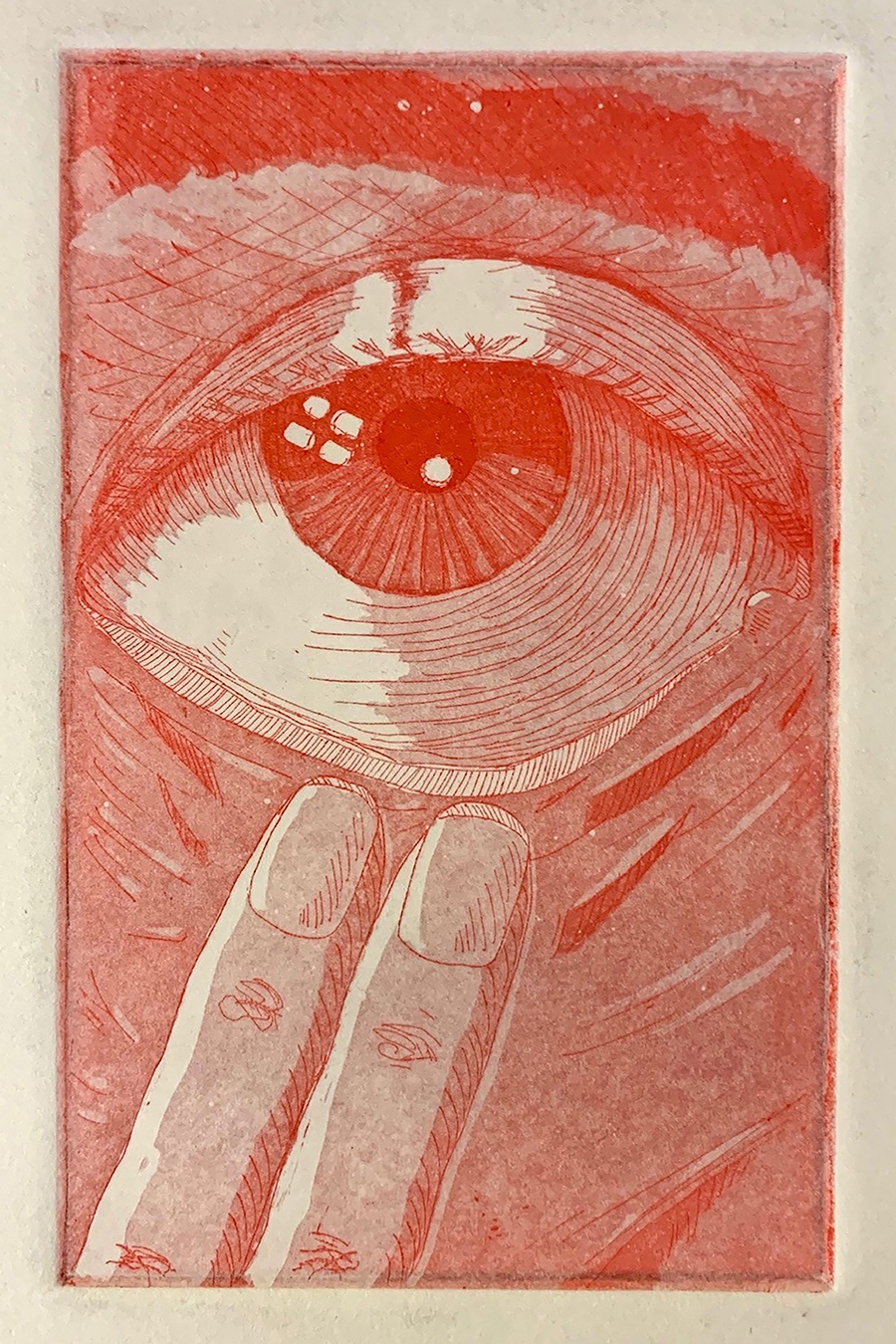 you working before?
ST: I am now in my third year here. I came over from the Division of Cardiology, where my last job was administering the cardiology fellowship program. It is quite different than running a graduate program because it is a specialization program. I was more hands-on over there because there were no classes, and we would often have four talks a week. I was there for about ten years. I started as an office manager. Before that I was an office manager working with attorneys.
So: We often see your name on upcoming events, especially Pizza Talks. What is your involvement with these programs?
ST:  I work with our Director of Development, Michelle Jacobson, who organizes the talks in close cooperation with the graduate students. They put them together, and I announce them.
RS: You did a major in studio arts at Cal State Los Angeles. How did you get from that focus to helping graduate students in archaeology at the Cotsen Institute?
ST: I have always been interested in the arts. I actually started out as a graphic artist, but found the work less appealing than I had hoped because it was too commercial. I gravitated away from that and got into photography while at Cal State Los Angeles. Their photography department was very fine arts driven. So they were not telling you exactly what you needed to do. It was more like "do whatever you want and make something cool." From there, I got into screenprinting and etching. I was very interested in rock and roll posters from the 1960s, and I wanted to make my own posters of current indie bands. I had a mentor who helped teach me the process, and we designed the posters together. We then went out to the shows and sold them. Eventually the "bootleg" aspect of that became a problem.
RS: You have also played in bands yourself, correct?
ST: I play guitar and bass. I have actually been in several bands, but the current band, The Sound Reasons, has been together for eight years. We still do local gigs, and I have two releases: an EP and a full length album that both have my graphic design work on the cover.

RS: So the transition from full-time artist and musician seems to have been made for practical purposes?
ST: Yes, my wife and I have been together since college, and our son, who is now 17, was born while we were still in school. He is graduating from high school soon and is interested in exploring his Japanese heritage, perhaps focusing on the language and living in Japan for a while, if possible.
RS: Does your son also have musical interests?
ST: No. He loves playing basketball.
To support the research in our laboratories, graduate and undergraduate education in archaeology and conservation, or for more information, please contact Michelle Jacobson at mjacobson@ioa.ucla.edu.
Figures
Figure 1: Sumiji Takahasi
Figure 2: Eye etching by S. Takahashi.
Figure 3: Album covers and poster featuring Takahashi's band "The Sound Reasons", artwork by S. Takahashi.
Published on
April 1, 2021
.