Home

/

Karime Castillo Awarded Corning Residency
Karime Castillo Awarded Corning Residency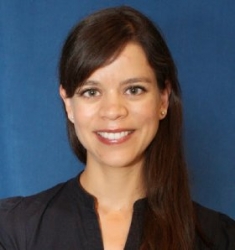 Karime Castillo, PhD candidate at the Cotsen Institute, has been selected as one of two recipients of a 2020 David Whitehouse Research Residency for Scholars at the Corning Museum of Glass in New York. Founded in 1959, with a collection of more than 50,000 glass objects, the Museum is dedicated to the art, history, and science of glass.
During her residency from June 30 to July 17, Castillo will have access to glass objects in the museum, some of which are more than 3,500 years old, as well as the vast holdings of the Rakow Library. "The library is amazing," Castillo said, "it is devoted to glass and one of the best facilities available." She will be doing work complimentary to her doctoral research by looking at how glass was transferred from Europe to the Americas between the sixteenth and nineteenth centuries. She will use her residency to investigate how colonial glass production was influenced by interregional and transoceanic exchange, comparing archaeological glass from Mexico with early modern European glass.
In trying to evaluate a variety of global influences, it is extremely beneficial for her to have access to this kind of collection where she can see glass from all over the world from the same time periods. Whereas the public can view many of the pieces, she noted that sometimes items that are in storage may still be valuable to her. She pointed out that while she may have previously been able to access some of the resources in the library through an inter-library loan, being in the library can often result in serendipitous discoveries.
Castillo will also have the opportunity to work directly with Christopher Maxwell, the curator of European glass. In addition, she expects to exchange ideas with the other Whitehouse scholar, Melania Ruiz from Spain, who is interested in a similar time frame, but more from an art history perspective. During her residency, Castillo will present a public lecture on July 9.
Castillo is originally from Mexico City where she received her undergraduate degree. Next, she received an M.A. in Artefact Studies from University College London. She was attracted to the Cotsen Institute and its interdepartmental aspect, "because my research is so multi-disciplinary. It has an historical perspective, but there is a scientific part that I did not have a background in before coming here," she explained. "I was able to take a lot of classes in science through the conservation program. Taking the science classes in a program that is heavily geared toward cultural heritage just made it easier for me to navigate," she continued. "The archaeology aspect and the fact that you can pretty much design your own PhD made the program great for me." Plus, while visiting UCLA, she fell in love with the campus and the people.
Published on
February 4, 2020
.