Home

/

Undergraduate Students Learn About a Future in Archaeology from Graduate Student Mentors
Undergraduate Students Learn About a Future in Archaeology from Graduate Student Mentors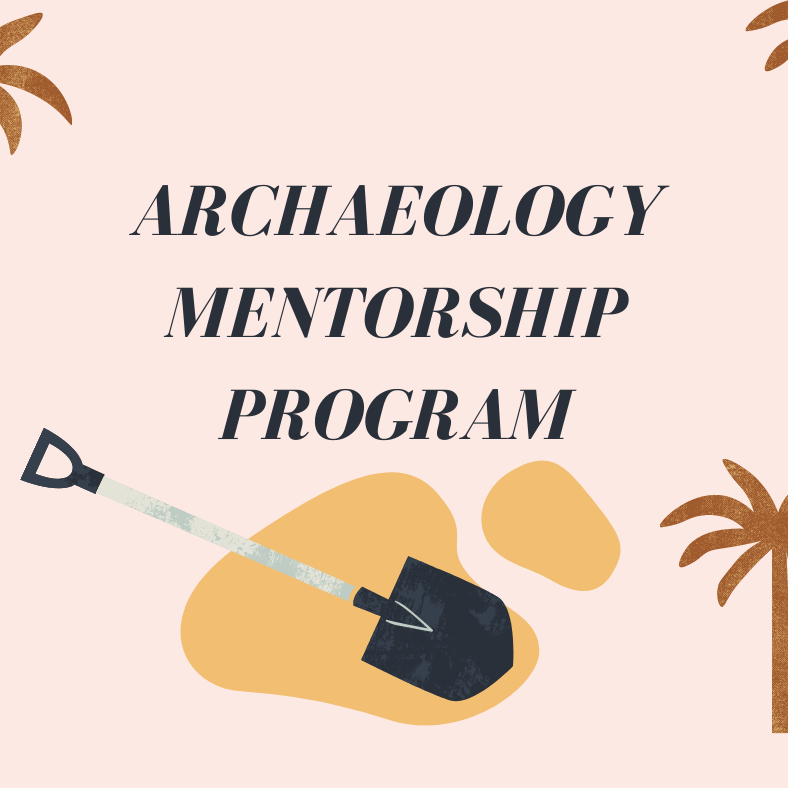 You cannot get an undergraduate degree in archaeology at UCLA. But during your undergraduate studies, you may have discovered that a career in archaeology is what you would like after graduation. Who can you talk to about the problems and possibilities involved in this pursuit?
The Archaeology Mentorship Program was created to assist in this very complicated process. Run by undergraduate and graduate students at UCLA, the program is intended for students of all ages and backgrounds who are interested in careers and research in archaeology, conservation, anthropology, and related fields. This is primarily done by pairing undergraduates with graduate mentors to answer questions and help with the graduate school application process, finding internships and other resources, and understanding career paths and subfields in archaeology.
Archaeology Mentorship Program Created
The program was started in the fall of 2020 by Carly Pope, a PhD candidate at the Cotsen Institute, and Farah Mosbah, an undergraduate student in anthropology. Mosbah had discovered her interest in archaeology and had approached Pope in a class they shared, asking questions about how to pursue a career in that field. The ensuing discussions revealed the need "for this type of connection" for other undergraduates, as well, according to Pope. Joined by Taylor Carr-Howard, another graduate student at the Cotsen Institute, the three co-founders collaborated to create a mentorship program for any student interested in a career in archaeology who wanted to talk to current graduate students who had recently gone through the process of determining which graduate school to attend, when to go, and what to expect once accepted.
"So we began by pairing undergraduate students with graduate student mentors, and we currently have almost forty undergraduate students that have signed on," Pope said. "We sent an email to the Graduate Student Archaeology Association with a sign-up form requesting volunteers to serve as mentors, and we got about ten students, which is a good proportion of the graduate student population of the Cotsen Institute. Then I reached out to people I know doing research in the area that we had received questions about. If the undergraduate student had questions about Egypt, I would try to find someone who knew that subject. Currently, mentors have between one and three undergraduate students that they work with," she explained.
Ask a Question or Get Long-Term Advice
"We want the students to be in contact at least once a quarter, but it depends on the interests and needs of the undergraduate student. A lot of them really just needed a one-off contact to answer specific questions. Some do not even know how to begin thinking about archaeology—how to start. So they really like talking to a graduate student to figure out what are the subfields in archaeology. Then, do they need an MA or a PhD? How do they get a job in this field? These are questions they really have no one else to ask. After that initial conversation, a lot of students have said they feel much more confident going off and doing their own research. But a good number have also wanted more long-term interaction," according to Pope.
"I think it is helpful to formalize these channels of communication because not every undergraduate student is going to feel brave and outgoing enough to just walk up to a grad student and ask a question. We do not think that we are scary, but I can see how an undergraduate student might be intimidated. In my own experience, which involved getting a master's degree in the United Kingdom before coming to UCLA, I had to investigate everything myself. Having someone to ask is just such a great resource," she said. "We are trying to create an even playing field by giving everyone equal access to information. We want to be a helpful resource for anyone interested in archaeology; what we all wish we had when we were younger." There is also interest in the Interdepartmental Degree Program in the Cotsen Institute and how that functions.
Students range from freshmen to older students who are coming back to university. Pope noted that they are particularly interested in engaging with community college transfer students. She, Mosbah, and Carr-Howard have regular meetings where they also plan the events put on by the Archaeology Mentorship Program. The events are primarily promoted through Facebook, Instagram, and emails to the student activity officers of different departments.
Undergraduate Student Input is Critical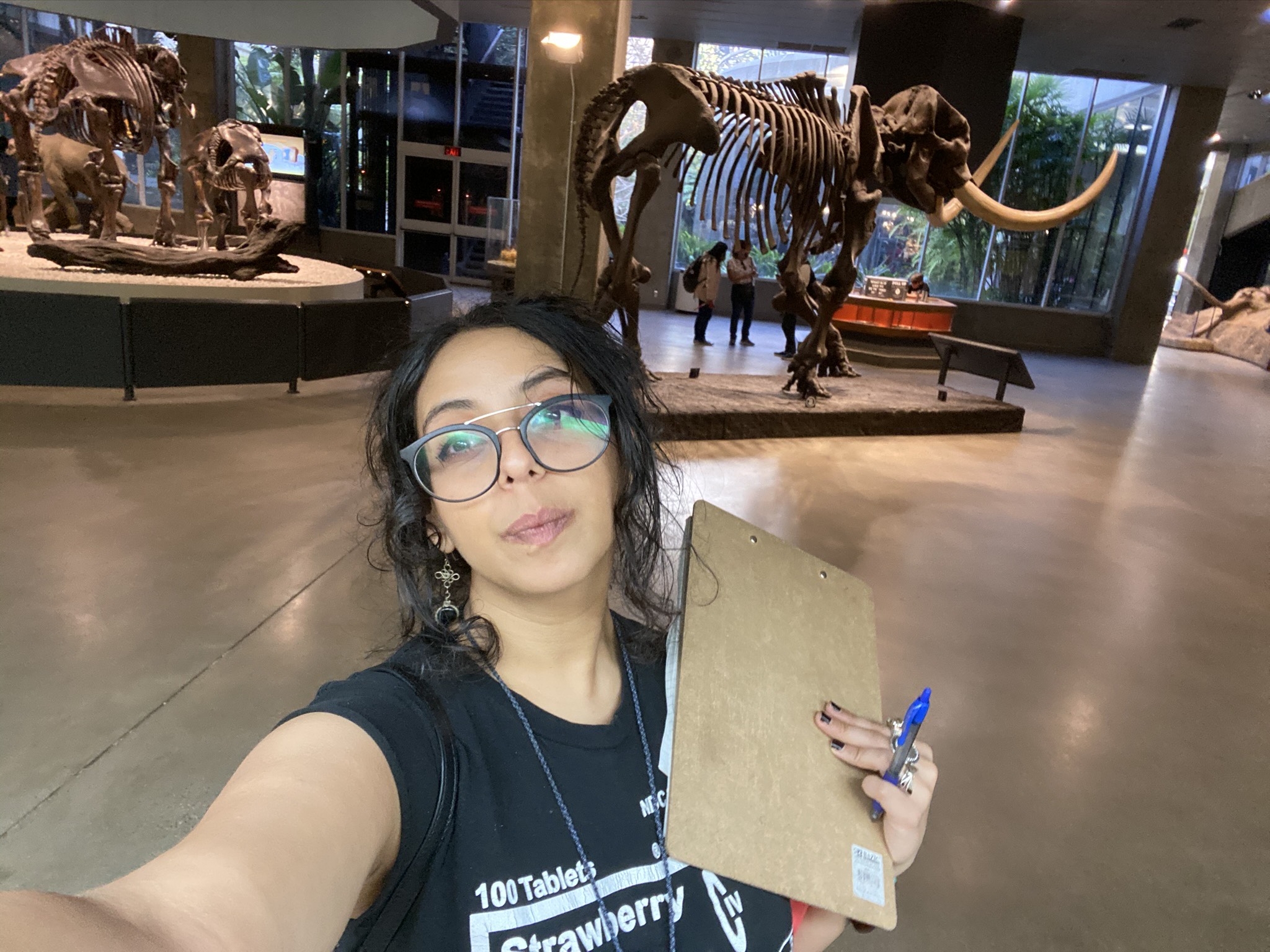 Pope commended Mosbah, who is very involved with the Undergraduate Anthropology Association, for her insights into determining what undergraduate student needs are and where bottlenecks are; where people need information and help. "This was a need we all saw, and it seems like there is a lot of interest in it. Hopefully, it will maintain momentum," Pope added. "We have students from all over the place with very different interests," Mosbah explained. "We have art history students, classics students, and students who are thinking about switching their majors. We have 38 mentees so far in two quarters. And we have even been discussing opening this opportunity to people outside of UCLA, as well, such as Santa Monica College, which is the primary transfer college for UCLA students. We actually currently have one student from Santa Monica College," she noted.
Mosbah explained that as a "first generation" student, "I really always had that feeling of going into everything blindly and not knowing exactly what is happening. What is the next step?" Last summer, she started thinking about graduate school, asking herself questions that she could not answer. What is graduate school in general; what is the difference between an MA and a PhD? What does that entail? "I was anxious and scared as I approached graduation. I did reach out to a lot of my professors, and there were some great conversations with much good advice. But I felt that it was not enough. They told me to decide whether I wanted to do practical work or be in academia. And when you are making that decision, you need to think about your future career, because we all know it is very difficult to find a job in academia.
Current Graduate Students Offer Recent Experience Guidance
"So I got the idea of reaching out to graduate students to find out about their experiences. Because they were closer to my age and had more recently gone through all this. Plus, the field had changed so much in the last twenty years. I just felt that their advice would be more relevant. One of the main insights I gathered was that it was all right for me to take my time and make that decision. I need to be sure of what I want to do. The most frequent advice I received was that I need to be 100% sure that I want to do graduate school because it requires a lot of time and dedication. The second piece of advice that was critical was to research the archaeology professors in the departments of the schools in which I am interested and to reach out to them first. Speak to them about my research interests and see if there are potential professors that I would like to be my advisors. Along the way, it became clear to me that getting out into the field before graduate school would be of benefit, and I discovered that you can get that experience in many different ways," she continued.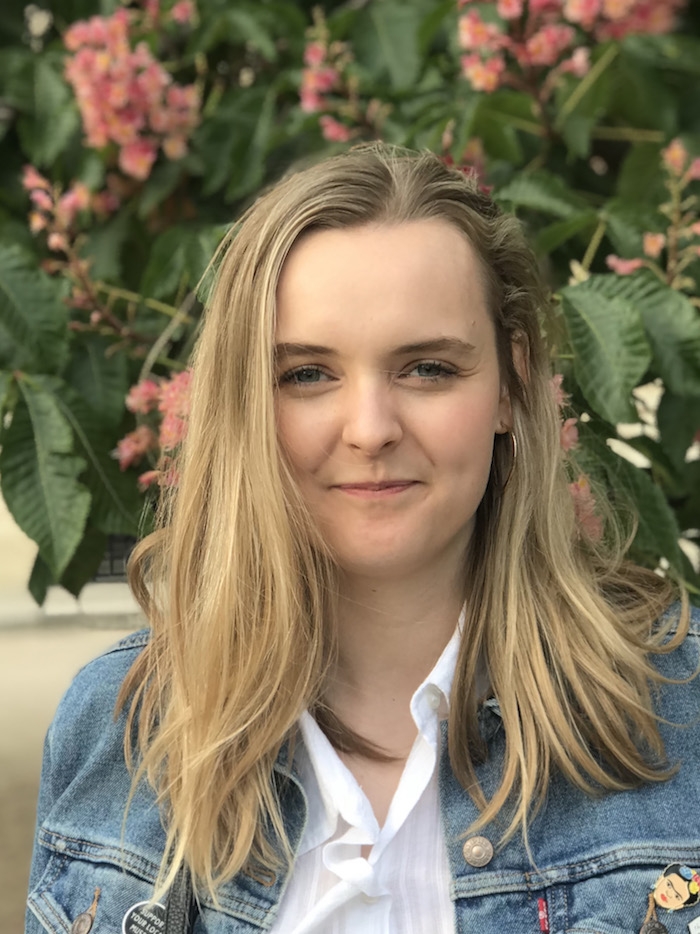 "Speaking to Carly really helped me a lot. After talking to her, I decided to reach out to more graduate students who have research interests similar to mine. In the beginning, Carly had mentioned possibly creating a mentorship program, and I thought that it was something that I would love to help her with. We could do it together. Then Taylor joined us, which was great, because we really needed another brain to get this going. And it just kept shaping itself as we proceeded," Mosbah added.
Carr-Howard had been chatting with Pope when the conversation turned to the mentorship project Pope was working on, and they just started talking about what it should look like. "It has been going really great," she noted. " We have gotten a huge percentage of graduate students who are interested in being mentors and a large number of undergraduate students who are looking for mentorship. So we see the program as functioning on two primary levels. The first is matching interested undergraduate students with mentors based on different areas of interest. Second, we are offering something for undergraduate students who are simply interested in archaeology.
Special Events Provide Multiple Insights
"We have a lot of different ideas as to where this could go in the future," according to Carr-Howard. "We had one online event which was like an introduction to the mentorship program, where we had a panel of graduate students speak about their experiences and how they got into archaeology and their specific subfields. We had someone talk about paleoethnobotany and someone about classical archaeology. We had about thirty to forty attendees. It was a nice, casual conversation for somebody just starting in the field of archaeology. It was beneficial to have them be able to talk to people casually and not worry about them writing a letter of recommendation later. They asked really great questions, and it seemed like everyone enjoyed the event.
"Our second event was supposed to be a collaboration with Career Services and the anthropology club, but unfortunately had to be changed at the last minute because of an emergency with the Career Services representative. So we pulled stuff together ourselves and talked about informational interviews, what they were and how to use them, networking and how to turn those events into specific opportunities in archaeology, " she continued.
"One of the main goals of the mentorship program is to have someone to talk to who has recently done this. I feel like there are a lot of things that are not exactly secrets, but that nobody straight up tells you. We want to offer a casual, low stress environment to talk about these issues.
Sometimes that communication results in one-time Zoom meetings," according to Carr-Howard, and sometimes it develops into a relationship with the mentor. She pointed out that she spoke to one undergraduate student who just wanted to know about language requirements for going into classical archaeology. She has also helped edit an application for a fieldwork opportunity being submitted by one of her mentees. "We basically leave it up to the mentees and mentors to determine exactly what works best for them.
"I did my master's degree before I came to UCLA, so when I was applying to the PhD program, I felt much more well-prepared. But the first time around, I had no idea what I was doing. I did not know that it was normal to reach out to faculty members that you might want to work with. Now I know that it is actually common practice to talk to faculty members. I also did not know how to send somebody a cold email saying, 'I am interested in the research that you are doing, and are you accepting students?' This is experience we can share. There are no books on how to apply for graduate school. I had no idea what went into a personal statement the first time I did it. But the second time, I had friends in PhD programs who gave me their personal statements that had been successful. The more you know, the better prepared you are. And there is no reason for this information not be out there," she related.
"Another thing we are trying to do is not make this only about getting into graduate school. We want people who are interested in archaeology to see the different things they can do with that career and help them set up connections. Because there is more to do in archaeology than just dig," Carr-Howard noted.
Undergrads who are interested in participating in the program can submit a Google form where they can sign up for a mentor. There is also a Gmail account set up for the program where they can reach out: archaeologymentorship@gmail.com. The Facebook account is www.facebook.com/archaeologymentorship and the Instagram account @archaeologymentorshipprogram.
Published on
March 9, 2021
.