Home

/

VIRTUAL PIZZA TALK: Material, Function, and Colonialism: An Interdisciplinary Approach to Akan Copper-Alloy Gold Weights
Event:

VIRTUAL PIZZA TALK: Material, Function, and Colonialism: An Interdisciplinary Approach to Akan Copper-Alloy Gold Weights
Event Details
Marci J. Burton, Mellon Conservation Fellow, Fowler Museum; Carlee Forbes, Mellon Curatorial Fellow, Fowler Museum; Erica P. Jones, Associate Curator of African Arts, Fowler Museum
Wednesday, December 9th, 12:00pm - 1:00pm PT


Akan-speaking communities on the Gold Coast (modern-day Ghana) have long been home to a vibrant brass-casting culture. From the 15th century, brass-casting focused on producing equipment for the local gold trade: boxes, scales, and weights. Weights cast from copper alloy, known colloquially as gold weights, were made in two varieties: smaller geometric ones seemingly used as the counterbalance for weighing gold, and figurative models that referenced Akan daily life, proverbs, and stories. In the late nineteenth and early twentieth centuries, these weights were simultaneously used to weigh gold while also exchanged as tourist souvenirs. 
This presentation considers a group of 449 copper-alloy objects in the Fowler's Sir Henry Wellcome Collection. A Fowler team has been examining these weights, their histories, material compositions, and meanings. Central to the study of these objects has been analysis with Portable X-ray Fluorescence (pXRF) to determine their elemental compositions. Furthermore, measurements of mass and analysis of modifications (additions/reductions) contribute to ongoing efforts in the field to reconstruct Akan weight-systems. The collective results provide insights to address research questions of materiality, intended use, African art markets, and colonial-era collecting.

Register for this Cotsen Virtual Pizza Talk here! You will receive instructions on viewing the talk after registering.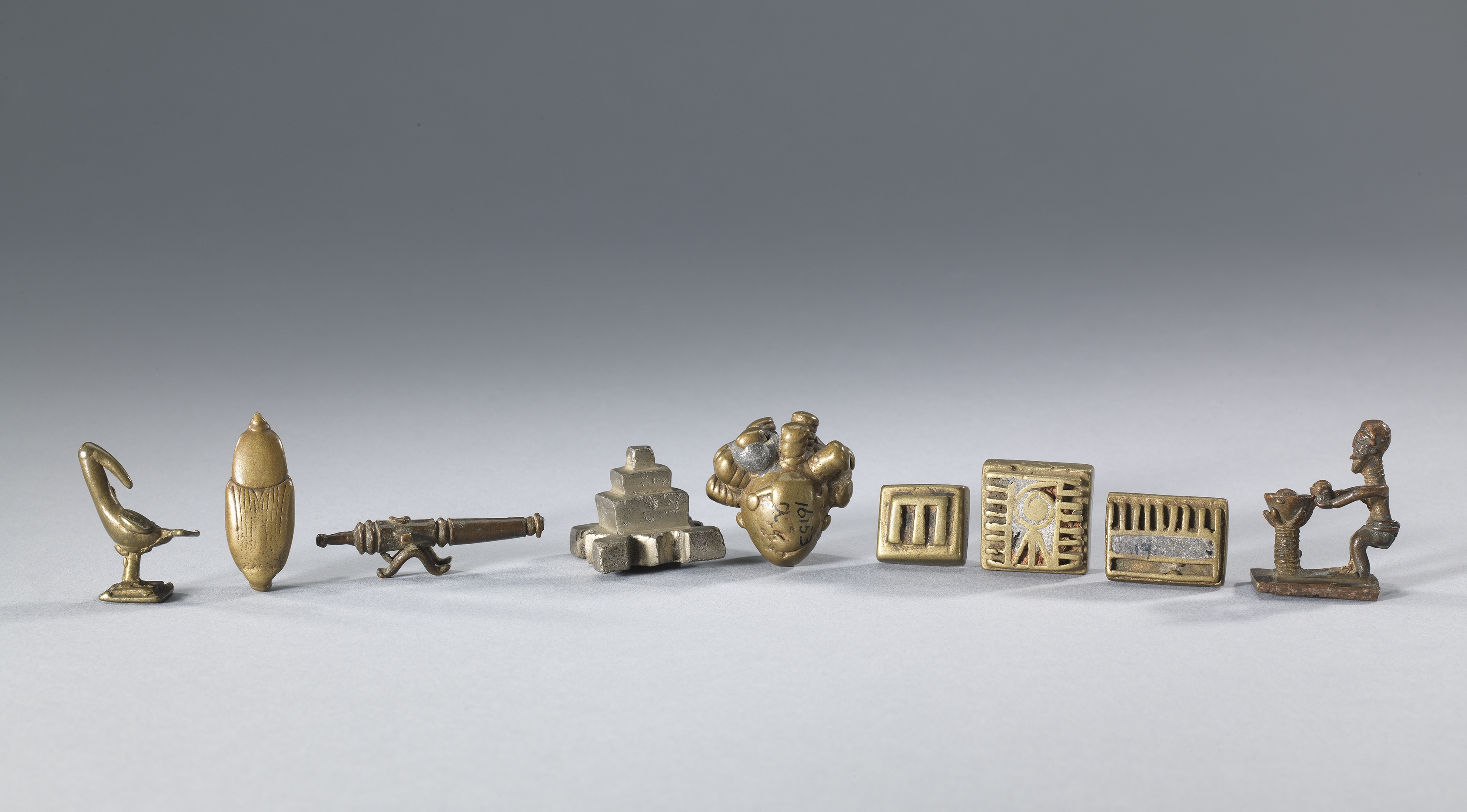 Image courtesy of Fowler Wellcome Team