Home

/

Event:

The weight of a patina of time with Gala Porras-Kim
Event:

The weight of a patina of time with Gala Porras-Kim
Event Details
Glenn Wharton
Professor, Department of Art History
Lore and Gerald Cunard Chair,
UCLA/Getty Program in the Conservation of Cultural Heritage

and

Matthew H. Robb
Mesoamerican Specialist, Library of Congress 

invite you to attend
UCLA/Getty Program's Distinguished Speaker Series
featuring
Gala Porras-Kim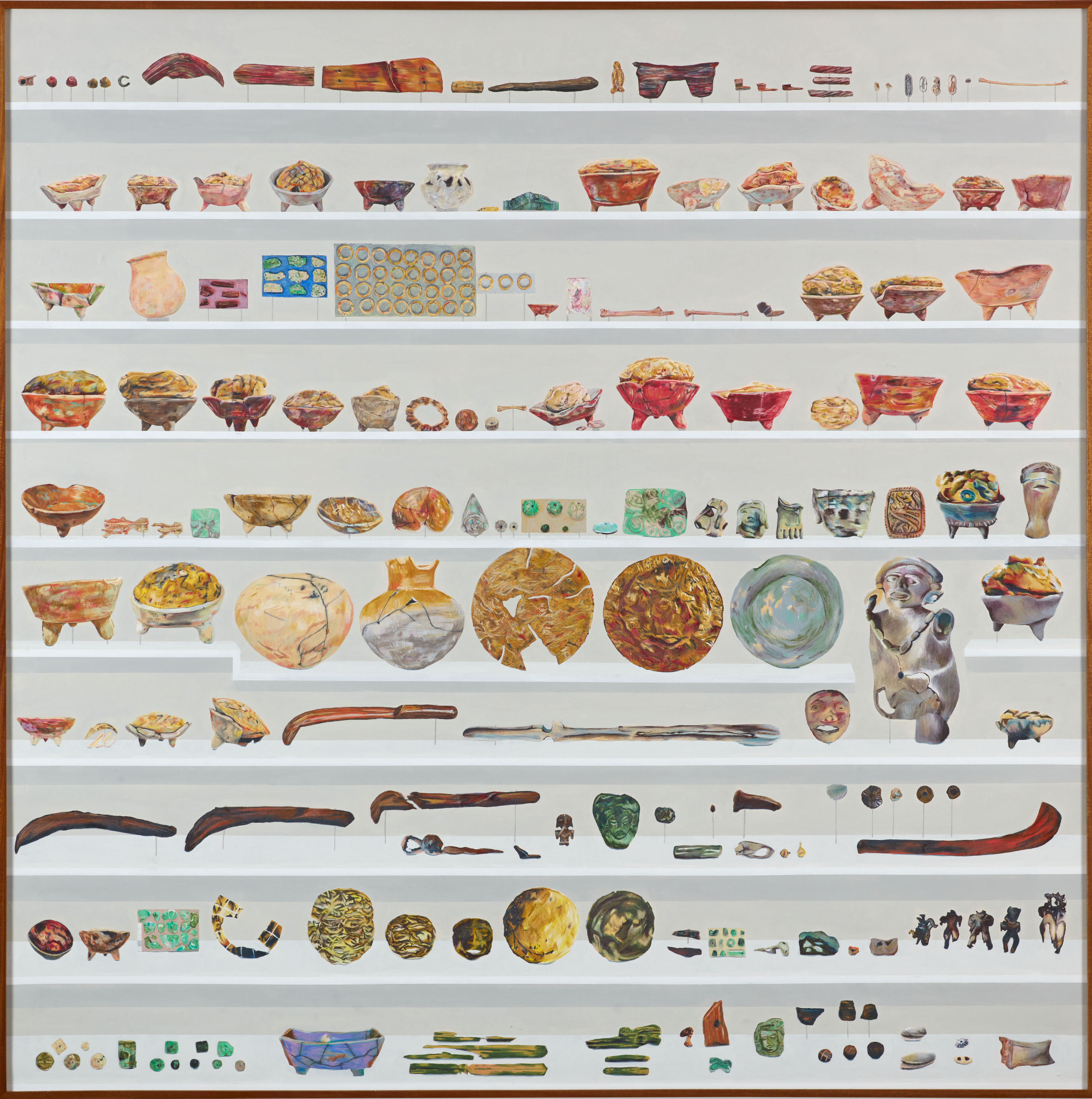 speaking on 
 
The weight of a patina of time
(on view at the Fowler through October 29)


Friday, October 6, 2023
11:00 a.m. PT
Live streaming via Zoom
Please submit your questions in advance of the webinar via email to:
hnadworny@support.ucla.edu by Wednesday, October 4 at 12:00 p.m.

Instructions to join the webinar will be provided once your registration
has been confirmed.
 
About the Program: Gala Porras-Kim will speak about The weight of a patina of time, an exhibit featuring works emerging from conversations with the Fowler curators about Mexican archaeology. Her in-depth explorations of the uncertain histories of ancient objects reimagine their pasts while charting new possibilities for their present and future. The works on view reflect the artist's affinity for fragments, conflicting histories, undeciphered texts, and other instances of uncertainty within the space of the museum. They additionally address the challenges of maintaining knowledge over centuries in shifting institutional contexts.

About the Speaker: Gala Porras-Kim (b. 1984, Bogotá; lives and works in Los Angeles/London) received an MFA from the California Institute of the Arts in 2009 and an MA in Latin American studies from the University of California, Los Angeles in 2012.
Co-sponsored by the Fowler Museum at UCLA and UCLA Social Sciences