Home

/

Mental Health Resources Guide Now Available
Mental Health Resources Guide Now Available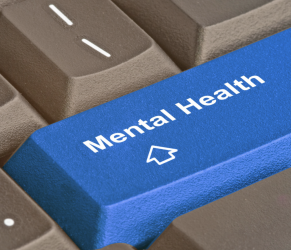 Where do you go for help with mental health issues, and who do you talk to? UCLA has many resources, but finding the right ones for you can be overwhelming. To answer these questions, a new guide has been created by the Cotsen Institute to help individuals navigate the numerous departments on campus to find the help they seek, whether it is crisis intervention, short-term counseling, psychiatric services, or mind-body wellness.
The need for this guide was intensified by the Covid-19 pandemic, which has had a marked effect on mental health among college communities. Students, faculty, and staff have had to adapt to remote learning and working, deal with loss and disruption, and adjust to major changes in the structure of their lives.
In the Spring of 2021, the Cotsen Institute convened a committee of students, staff, and faculty to discuss how best to address the concerns of our community regarding issues of mental health, stress, and well-being. The creation of this guide is the result of the efforts of that committee. It is designed for use by students, staff, and faculty.
Published on
October 6, 2021
.