Home

/

Piphal Heng Featured in Cambodian Media
Piphal Heng Featured in Cambodian Media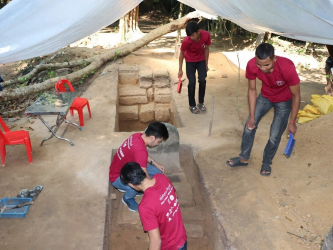 Local Cambodian news and social media have prominently featured the recent completion of an excavation by native son Piphal Heng, who is a postdoctoral scholar at the Cotsen Institute and the Program for Early Modern Southeast Asia (PEMSEA) at UCLA.
Heng is currently working remotely with his ground crew, whom he described as "fantastic," on data processing and preparation of a preliminary report for Authority for the Protection of the Site and Management of the Region of Angkor (APSARA), which manages the World Heritage Site of Angkor Wat where the excavation took place. The fieldwork is part of his research on "Religious Change, Theravada Buddhism, Political Economy, and Urban Transformation in Early Modern Cambodia (15th-19th century)."
"Our preliminary results indicate that a large section of Angkorian urban planning continued to be occupied through at least the seventeenth century," Heng noted. "We can confirm that two structures associated with Theravada Buddhism (Vihear) were introduced into its urban grids sometime between the fourteenth and sixteenth centuries. Another section of Angkor Wat, the northwestern quadrant, was completely transformed at a date yet to be determined by radiocarbon dating and ceramics analysis," he continued.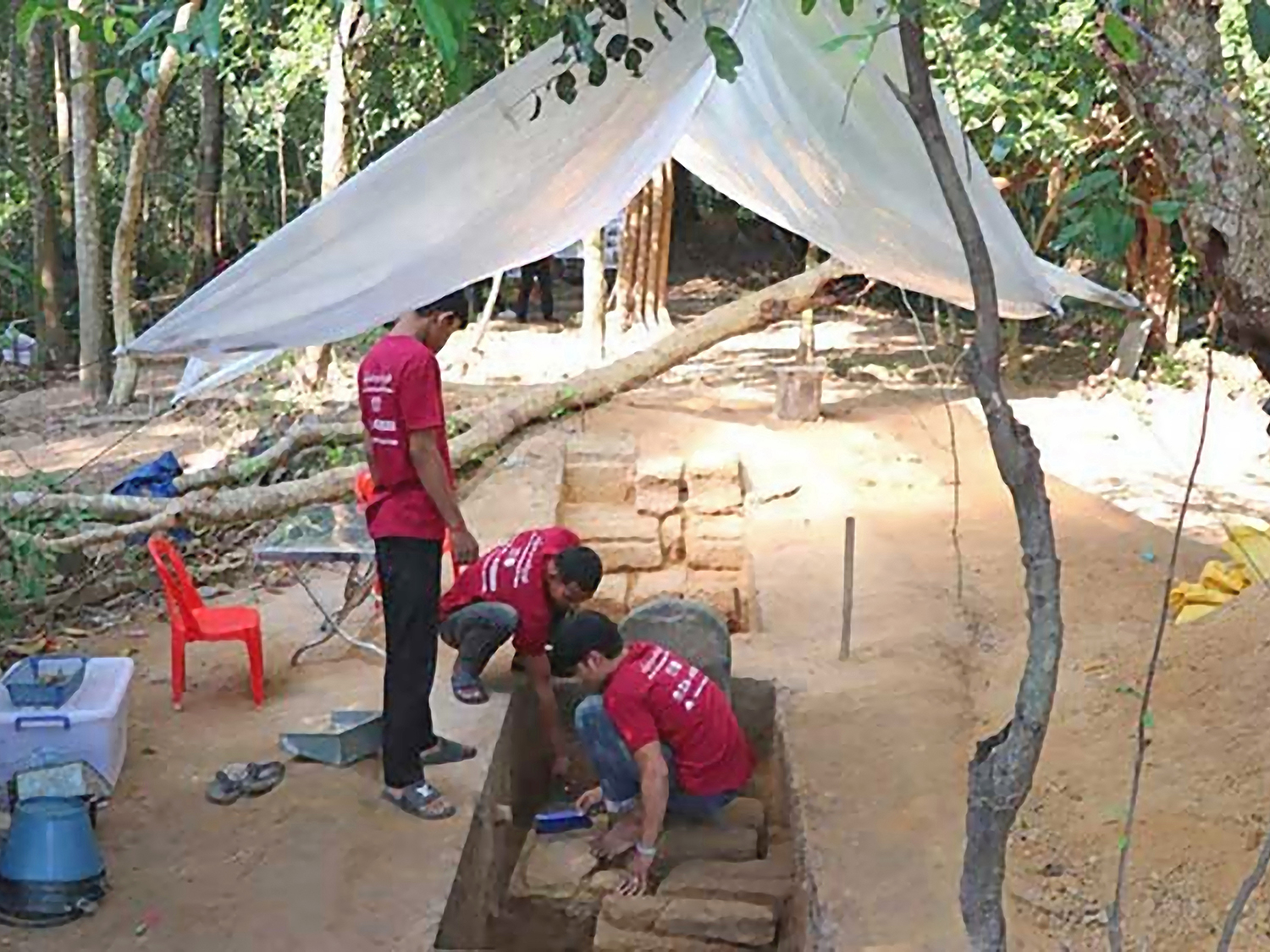 Heng pointed out that their excavations so far covers 40 square meters or only 0.1% of the 4 hectares (about 100 acres) area and that there are many more features, such as mounds, ponds and Vihear structures "that we don't quite understand." Questions include when, how, and why these were modified, who modified them, and how long they were used. "I hope to be granted another work permit to continue the new phase of my research," Heng said.
"My co-director Miriam Stark (University of Hawai'i), collaborators from APSARA, my Cambodian crews and my postdoctoral advisor Stephen Acabado have been instrumental in carrying forward this research," Heng added. Acabado is associate professor of anthropology, director of PEMSEA, and a core faculty member of the Cotsen Institute.
Heng is also working with Acabado and the UCLA Center for Southeast Asian Studies "to prepare for our upcoming field school through PEMSEA in Cambodia. The sites are yet to be determined, but we are excited to bring UCLA undergraduate and graduate students to work with and learn from other American and Southeast Asian students and archaeologists, including those from Cambodia."
For more information, or to find out how to support our research and education in archaeology and conservation, please contact Michelle Jacobson at mjacobson@ioa.ucla.edu.
Published on
February 21, 2023
.