Chinese Archaeological Abstracts, Vol. 2: Prehistoric to Western Zhou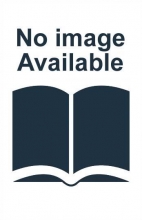 Backlist
Series:
Monumenta Archaeologica 9
ISBN
: 978-0-917956-55-3
Publication Date
:
Dec 1985
Price
: Hb $10.00
Order this book here!
---
Albert E. Dien, Jeffrey K. Riegel, and Nancy T. Price
An account of the remarkable decade of Chinese archaeology from 1972 to 1981, as abstracted from Chinese journals. Volume 2, Prehistoric to Western Zhou, contains abstracts of over 110 articles describing excavations at sites ranging from Paleolithic through Western Zhou. Liberally illustrated with line drawings from the original articles.