Chinese Society in the Age of Confucius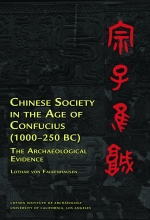 Backlist
Series:
Ideas, Debates, and Perspectives 2
ISBN
: 978-1-931745-31-4
Publication Date
:
Dec 2006
Price
: Hb $69.00, Pb $32.95, eBook $30.00
Order this book here!
---
Lothar von Falkenhausen
Winner of the 2009 Society for American Archaeology Book Award
Recipient of the Jo Anne Stolaroff Cotsen Prize
The Late Bronze Age (ca. 1000-250 BC) was a crucial period during which the Chinese Classics came into being and famous thinkers such as Confucius (ca. 551-479 BC) laid the intellectual foundations of traditional Chinese civilization. Complementing and often challenging the surviving writings, Lothar von Falkenhausen develops a self-consciously archaeological perspective on the social conditions in this time. He analyzes clan and lineage organization, social stratification, gender and ethnic differences, as well as social change over time. Falkenhausen not only presents new data, but also thinks about these data in new ways, emphasizing the nexus between the social order and ritual practices and introducing anthropological approaches as-yet rarely tested in China.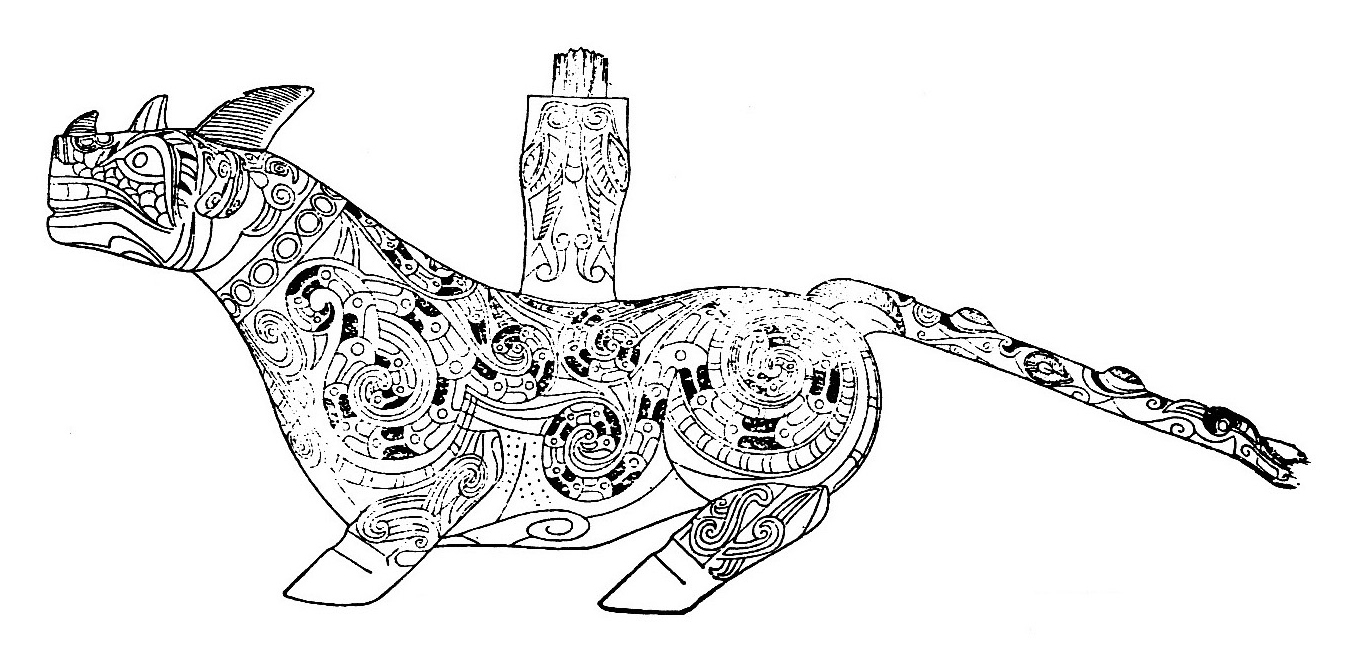 "Professor Lothar von Falkenhausen's book breaks the mould and represents exemplary scholarship for others to follow. ... The book is rich and complex. Each chapter deals with an important research topic, but these are interrelated. ... The range of data used in the book is most impressive: original archaeological reports, inscriptions, transmitted texts, even some obscure secondary references. The footnotes are filled with vast information and thought-provoking comments. ... The researching and writing of this book took almost two decades. This is a long period. But it is not the length of time that is surprising; it is that a book of such magnitude has been achieved by one individual. It is a monumental achievement for which Professor von Falkenhausen should be warmly congratulated. ... The design and production of the book are admirable too. [There] are useful features for both English- and Chinese-speaking readers. The illustrations are reproduced at high quality, and all include scales."
—Wang Tao, Bulletin of the School of Oriental 
and African Studies 71:0202, 381-382
"I consider Chinese Society in the Age of Confucius a most important book in the fields of Chinese archaeology and what is now called 'Early China.' . . . It is by all accounts a monumental work of scholarship. . . . The book also constitutes a veritable essay in archaeological methodology. Chinese Society provides an excellent model for future research. In truly exemplary fashion, Chinese Society reflects on both texts and archaeological data, combining archaeological and anthropological theory with Sinological competence."
—Martin Kern, Princeton University 
"Chinese Society in the Age of Confucius makes a lasting contribution to anthropological archaeology through its comprehensive treatment of a pivotal period in the development of one of the world's primary civilizations. The book presents a wealth of archaeological data, making available to the larger scholarly community considerable information that heretofore was not published outside China. The book places into social context these important processes, providing a comprehensive view of this time of cultural evolution. It is an eloquent and erudite, simply masterful review of the social archaeology of Late Bronze Age China: data-rich, but informed by up-to-date archaeological theory."
—Society for American Archaeology 2009 
Annual Meeting Program